A-Z of Secret Glasgow: Central Station Tours
---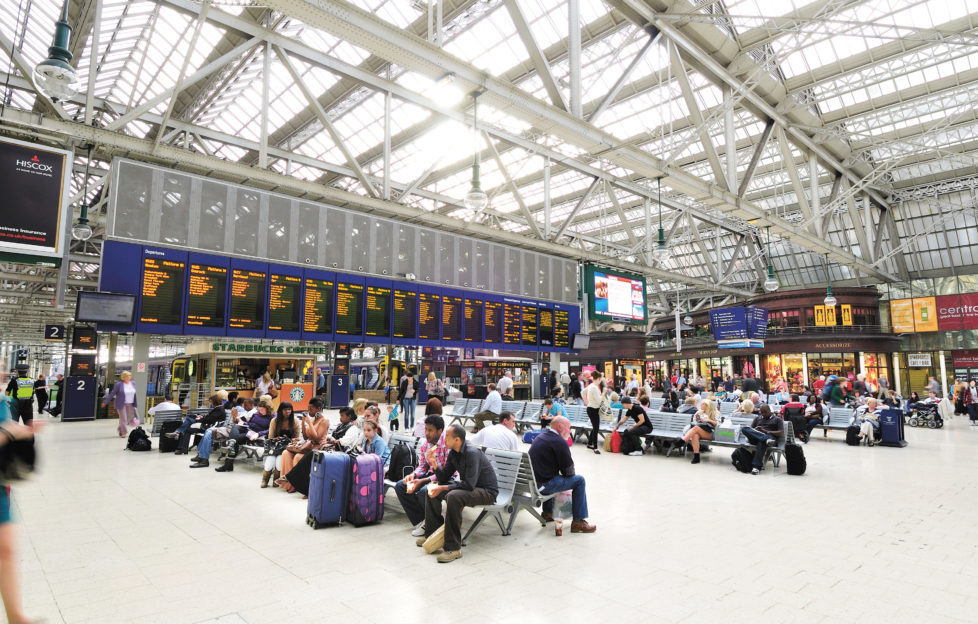 Network Rail - Glasgow C2
Forget Ewan McGregor and the back streets of Auld Reekie.
When it comes to proper trainspotting, there's only one place to go and that's Glasgow's Central Station.
With over 106,000 passing through each day, it's Scotland's busiest station.
Now you can book a behind-the-scenes tour that takes you from the clouds to the catacombs.
NEXT:  Visit the site of an old box factory for a proper ale!
Starting under the famous clock – one of Glasgow's favourite meeting places – the 90 minute tour burrows its way underground to the eerie site of a forgotten Victorian village, passing through rooms that were used as a mortuary during the First World War, as well as an old boiler house that was the site of a 1930's murder.
Weather permitting, you'll also get to explore the station's iconic glass roof.
With 48,000 panes making up 2.2 square miles of glass it is the world's largest.
The idea for the tours came from Paul Lyons, who has worked on the railways for 18 years. He offered to take people around during the city's Doors Open Day celebration in 2013 and was staggered to find that 83,500 people had applied for just 100 tickets.
With that sort of interest in train tourism it made sense to schedule regular events and Paul is now the knowledgeable guide telling stories of the famous people who have passed through the station since it first opened its doors 135 years ago. Everyone from Rudolph Hess to John F. Kennedy ….and of course the station's resident ghosts…
Tours run Fri, Sat and Sun. Tickets cost £10 per person with profits covering staff costs and improvements to the station.
Address: Glasgow Central Station, Gordon St, G1 3SL
---
More Secret Glasgow