A-Z of Secret Glasgow: Drygate
---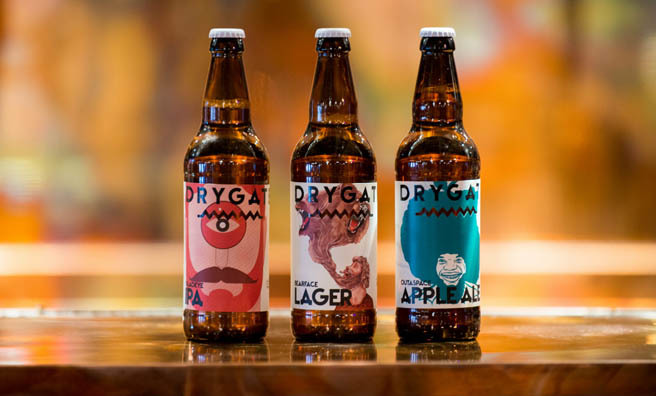 drygate lager
Fed up staring at the sports channels in your local? Then head to Drygate Brewing Co.
Here you can pull up a chair next to the floor-to-ceiling window into the brewery itself and sup your ale while watching it being made.
It's equivalent to sitting at the chef's table in your favourite restaurant.
There are 24 different beers on tap here with three of Drygate's own as the star acts; Bearface Lager, Outtaspace Apple Ale and Gladeye IPA.
NEXT:  Fancy cosying up to a film in a Grand Ballroom that turns into a movie theatre?
On the site of an old box factory, virtually next door to the Tennant Caledonian brewery, Drygate has enough steel, concrete, polished wood and shiny light fittings to make Kevin McLoud hyperventilate. The counter is a glorious copper construction and you can admire it while working your way along the taps sampling in third, half or pint measures.
With an events space, restaurant and sun terrace too, this place is fast becoming a popular hang-out for the trendy set.
You can have fun by counting the number of hipster beards on show.
If you fancy a carry out, then head to their shop which has beer bottles for walls and offers a choice of over 200 brews.
If you are more a doer than a drinker then you can step inside the plant for lessons on how to brew your own.
Open: Mon – Sun 11am –12pm.

Address: Drygate Brewing Co, 85 Drygate, G4 OUT.
---
More Secret Glasgow