A-Z of Secret Glasgow: Food Geek
---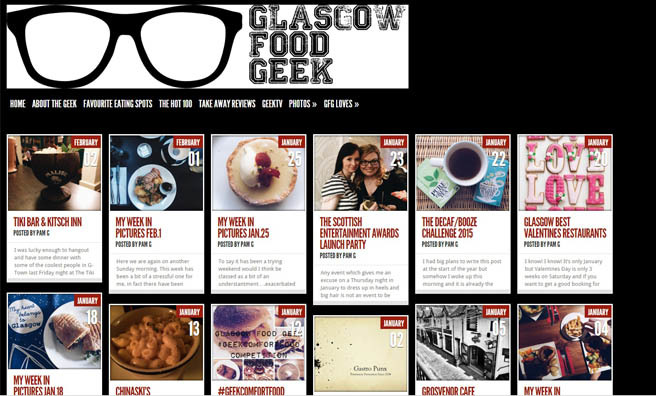 glasgow food geek blog
Glasgow is a foodie heaven with gorgeous cafes and restaurants on every corner.
But with new culinary hotspots popping up all the time, it can be difficult to keep up. That's where The Glasgow Food Geek blog can help you track down the top tables.
The blog is the brainchild of Pam Gilmour.
She was inspired to launch it around 18 months ago when she moved to the city from Dundee. Bored one afternoon, she decided to jot down the names of restaurants she'd like to try. When the list reached 100, she reckoned it would be a fun subject to blog about.
NEXT: Glasgow's Lord of the Rings style cafe oozes style and charm. 
It was obviously a wise decision as Glasgow Food Geek was nominated in the 2014 Cosmopolitan Blog Awards. It's written in a funny, friendly style and has lots of great features like their current Top 100 as well as recipes, top take away reviews and even Pam's foodie bucket list!
She says that the recent hot trend for American-style diners in the city has started a serious battle for the best burger.
With U.S. heavyweights Five Guys recently opening their first Scottish venture in St Vincent street, you can always check out Food Geek's views before deciding if it's worth joining the super-size queues.
---
More Secret Glasgow