A-Z of Secret Glasgow: Hunterian
---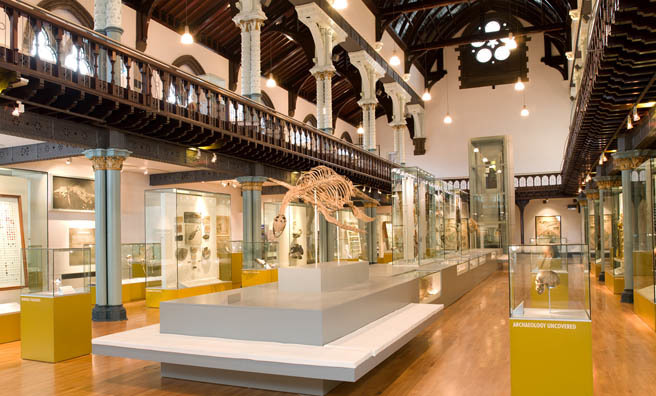 Glasgow's Hunterian Museum
Like everything else it tends to do, when it comes to museums, Glasgow goes LARGE!
Founded in 1807, by collector extraordinaire, Dr William Hunter, the University's Hunterian is Scotland's oldest public museum.
There are an eye-boggling 1 million items on display.
NEXT:  Find out where you can perfect the art of curry making.
It's an eclectic mixed bag with everything from mummies to meteorites. You can view the actual scientific instruments used by James Watt and Joseph Lister, see objects from Captain Cook's Pacific voyages and even walk through the reassembled interior of Charles Rennie Mackintosh's home.
Tucked away in another building and available by appointment only is a true hidden gem – the Hunterian Anatomy Museum. With dark wood clad walls and huge glass cabinets, this place is perfectly preserved – like many of the stomach-churning specimens on show. Not for the squeamish but a wonderful city secret.
Entrance is free and there are also free tours available.
Open: Tuesday -Saturday 10am – 5pm. Sundays 11am – 4pm. 
Address: Hunterian Museum, Gilbert Scott Building, University Of Glasgow, University Ave, G12 8QQ
---
More Secret Glasgow