A-Z of Secret Glasgow: Sharmanka Kinetic Theatre
---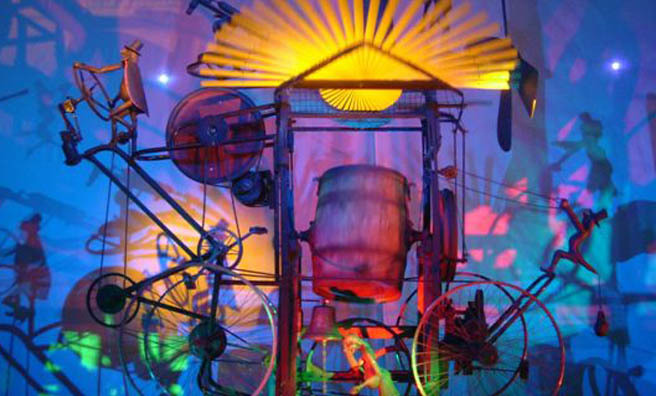 Sharmanka Kinetic Theatre
We can safely say that this mechanical theatre in the city's Trongate is like nothing else you've ever seen in your life!
The batty brainchild of Russian sculptor, Eduard Bersudsky, it was founded in St Petersburg before relocating to Glasgow in 1996.
NEXT: Faeries Blood and Yogi Yogi Chai – Two of over 80 teas on the menu at this prime hotspot.
Enter this crazy carnival and you'll see hundreds of carved figures and pieces of old scrap perform incredible creaky choreography to spooky music and synchronised lighting.
A genuine oddity, it tells the story of the human spirit's struggle through life.
It manages to be magical and slightly macabre at the same time. If you like Tim Burton movies, you will love this.
Open: Short and full shows Wed – Sun. Short shows £5. Full shows £8.  Address: Sharmanka Kinetic Theatre, Trongate 103, G1 5HD
---
More Secret Glasgow