A-Z of Secret Glasgow: Xiangbala Hotpot
---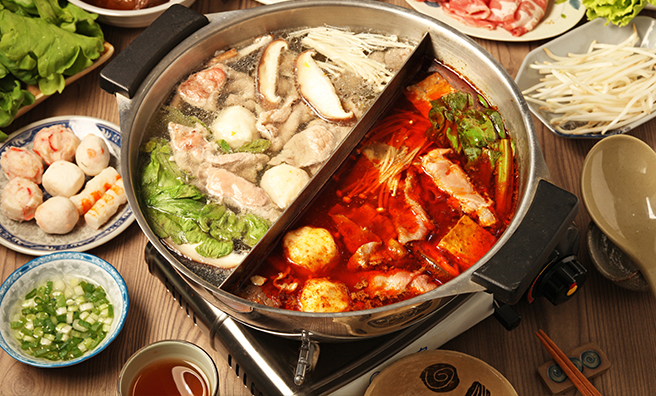 Fancy a wok on the wild side? Then head to Glasgow's most authentic Chinese restaurant.
Just don't expect to find any chow mein or spring rolls on their menu, though.
This experience is like taking part in a Mandarin Masterchef.
First, you decide on two broths (from a choice of 10). These are placed in the centre of your table on a built-in hotplate. Then choose from a vast platter of fresh, raw ingredients including lotus root, razor clams, squid, soy beef and chilli chicken claws.
NEXT: A craft and coffee heaven complete with German home-baking.
Next stop, the sauce table to mix up your own sauce using a range of ingredients including: peanut paste, soy, sweet chilli, fresh coriander, spring onion, rice vinegar, chilli oil, sesame oil, oyster sauce and hoi sin.
Now get ready to simmer your own dinner! You can order as many different ingredients as you want for £17 each for a two hour sitting. The staff are incredibly helpful, so don't worry if you need some advice.
This is a fab place to go on for a night out with your mates or even for a fun first date. The restaurant is extremely popular with Glasgow's Chinese community and can get very busy – particularly at the weekends, so it's best to book. Cash only.
Xiangbala Hotpot, 27 Union Street, Glasgow G1 3RB.
Open: Mon – Fri 15.00 – 22.00
---
More Secret Glasgow