A-Z of Secret Dundee: Braithwaite
---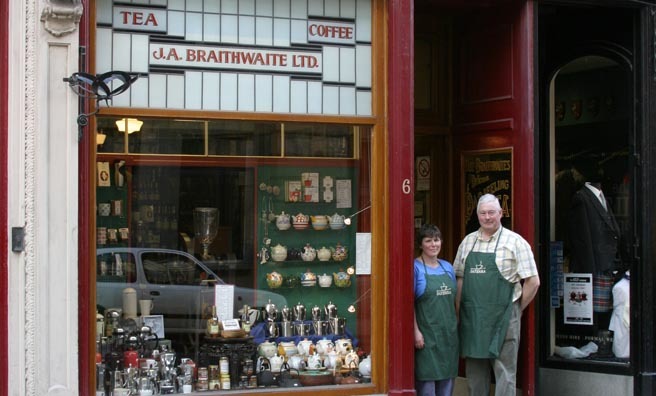 The oldest shop in Dundee
Talking of coffee, and indeed tea, there is only one place to head to buy the very finest blends and that's J A Braithwaite.
Follow your nose and you will find this place as aromas of smoky Jamaican Blue Mountain beans and spicy, aromatic chais fill the air. Indeed, close your eyes on entering these old school premises and you could imagine being in a casbah rather than Castle Street.
Dundee's oldest shop
It proudly holds the title of being Dundee's oldest shop, having first put the kettle on back in 1868 in its original location in the City Square before moving to its present site in 1932. The vintage feel of the shop is helped by the fact that all of the wooden counter tops, drawers, ancient tea chests as well as the huge mahogany display unit are the original fittings. They even use some of their original machines and scales. They have an impressive 100 different teas and 30 different coffees to choose from as well as an extensive range of tea and coffee pots. Staff are really friendly and full of advice for novice slurpers. Allan Braithwaite – the fourth generation owner – is usually around roasting beans to an age-old family recipe.
J A Braithwaite, 6 Castle Street, Dundee DD1 3AF. Opening hours: Mon-Sat, 9am-5pm.
---
More Secret Dundee