A-Z of Secret Dundee: Groucho's
---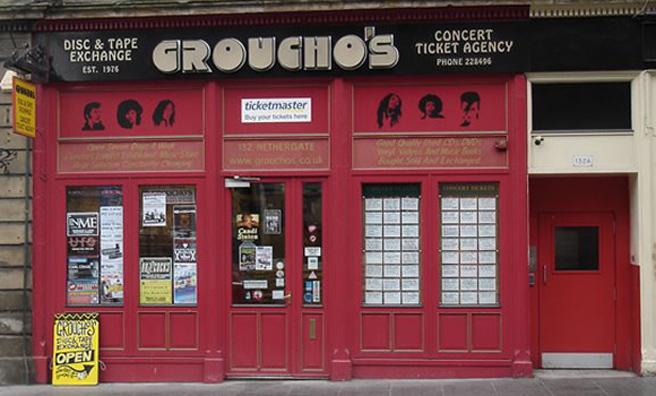 Groucho's is a music-lovers treasure trove
If Dundee is known as a musical city, then Groucho's is undoubtedly its heartbeat.
This independent record store is a treasure trove of second-hand vinyl , CDs, DVDs and videos.
"The coolest record store in Britain"
It has been described by Johnny Marr of The Smiths as, "the coolest record store in Britain."
Groucho's has been spinning away for an incredible 38 years now and is a frequent winner of the Independent Retailer of the Year award. Owner, Alastair "Breeks" Brodie says the key to his success is listening to customers and not being too greedy.
The cavernous shop is decked out with row after row of classic vinyl which is usually being poured over by an eclectic mix of musos. The shop is also a main destination for concert tickets and even runs buses to some selected gigs.
Check out the "Dinna ask" tab on their website which is a hilarious account of the craziest questions they've been asked by customers seemingly one disc short of a double album. Look out too for a documentary on the legendary store which is currently in the planning stages.
Groucho's, 132 Nethergate, Dundee DD1 4ED. Opening hours: Mon-Sat, 9am-5.30pm; Sun, 12-4.30pm.
https://www.facebook.com/GrouchosFilm
---
More Secret Dundee