A-Z of Secret Dundee: Lemmings
---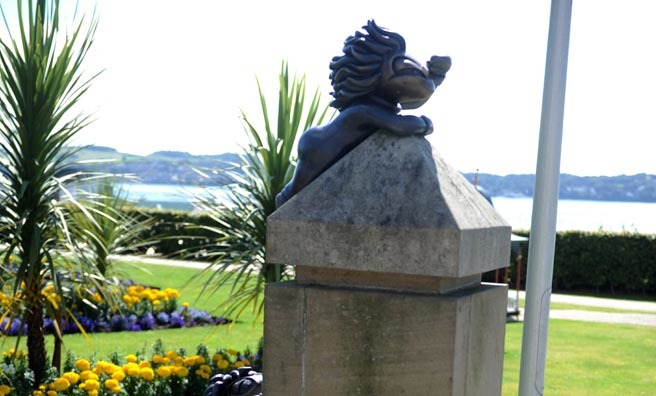 Lemmings statues at Seabraes gardens (Pic: D C Thomson & Co. Ltd)
It's not every day in a Scottish city that you can go on a lemming hunt.
But Dundee has recognised its status as the gaming capital of Scotland in a very cute and quirky way.
Subjects of a worldwide gaming blockbuster
Bronze statues of three Lemmings scambling up a stone pillar have been erected in the Perth Road. They are near the former DMA Design office where they were first created and went on to be the suicidal subjects of a worldwide gaming blockbuster.
Artist, Alison Conway who created the sculptures says that she wanted it to seem like they had just wandered out of their birthplace and made their way up to the pillar in pretty Seabraes gardens. She also sees them as guardians to welcome people to the new Digital Media Park below.
With additional funding, a further four Lemmings will join the gang. Keep a look-out for them.
The Lemmings join a growing list of quirky public art in the city. There are already statues of comic characters, Desperate Dan and Minnie the Minx, as well as some polar penguins, a dragon and a monkey on view. The penguins in the city's Overgate, have been the subject of a hilarious hoax as a mystery benefactor decks them out from time to time in an assortment of cosy, knitted cardigans!
www.dundee.com/dundeecom/work/public-art.html
---
More Secret Dundee