Brian Cox Wins His First Ever Golden Globe
---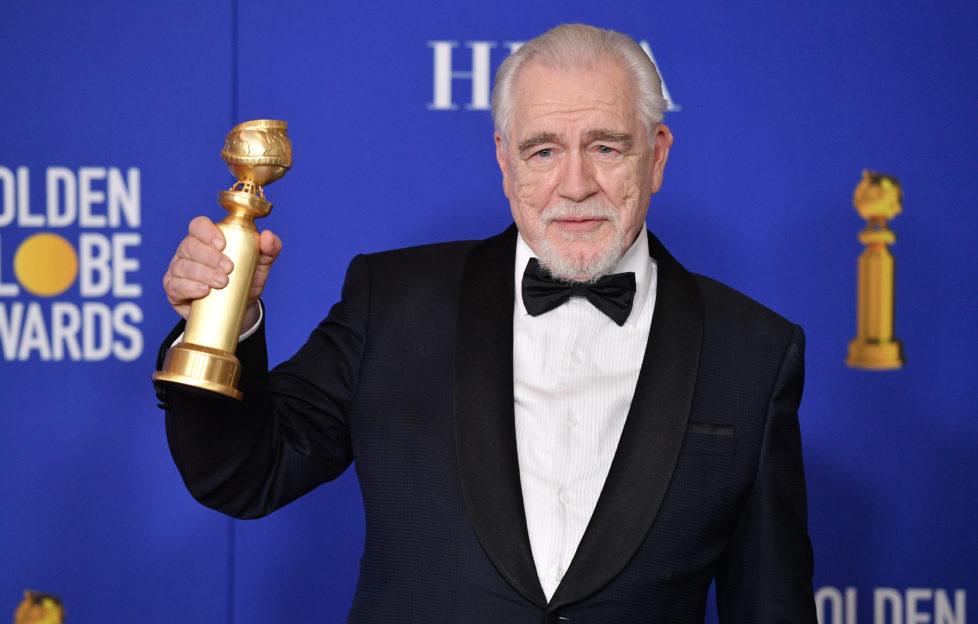 Pic credit: George Pimentel/WireImage
How did growing up in Dundee influence Brain Cox's Golden Globe win for his role in HBO's Succession?
Late last year, we had a chat with award-winning Scots actor, Brian Cox, about the second season of Succession. And from the offset, his Dundonian roots were strong and clear.
Much to Brian's delight, a full episode of season two was filmed within the actor's hometown of Dundee, Scotland.
So what was it like being back for work? And in what way had his humble beginnings influenced his many successes of today?
---
What was it like filming in Dundee for season two of Succession?
It was bizarre. My character, media company boss Logan Roy, was originally supposed to be born in Quebec, so I was playing a Canadian. But I suggested that he could be Scots, and by the ninth episode of the first season he was. He left Dundee when he was very young and moved to Canada after his mother died. So that became the story and that's why we were filming in Dundee. Logan returns to Dundee for the 50th anniversary of his career and to honour his mother by opening a School of Journalism at the university and a wing at the V&A. It was all kind of weird for me. My colleagues were saying never mind Logan Roy's background – what about you? They all wanted to know more about me, where I was born and my own links with Dundee.
How would you describe growing up in Dundee?
Dundee has a certain childhood history for me. It's not always been the best place in the world to be, but I think it's pretty amazing. They call it the City of Discovery, but I think it is the City of Survival. The Dundee I remember was pretty medieval, a little kind of town. It was like the Grassmarket in Edinburgh. So many bustling shops and green areas. It was a great city to grow up in. But I'm particularly proud of the people – I think they're great people, the Dundonians.
Did you always want to be an actor?
Oh yes. Ever since I was tiny. My dad used to put me on the coal bunker in our wee flat in Brown Constable Street and it was my first stage at the age two. I used to do Al Jolson impersonations and I realised that I got the applause. Even at an early age, I could see the effect of what I was doing. I thought, this feels good. This is what I want to do. Then I got really into going to the pictures. I used to go to the pictures all the time and I'm still a cinema addict. I have classic movies on 24/7 in the background, so I can dip in and out like a book and it keeps me inspired.
In what way did you childhood influence your success?
When I knew I wanted to act, there were so many circumstances to overcome. My father died when I was eight and my mother was practically institutionalised because she had a murderous nervous breakdown. My schooling was a disaster, an absolute bloody disaster, but I had two great teachers at St. Michaels in Dundee who really knew my value. They were so good to me and found me a job at Dundee Rep, which sent me on my way. There was no future for me, otherwise. I failed my 11-plus and I didn't want to go to trade school or anything. I just didn't fit in and I wasn't bright enough. My childhood was quite disrupted. However, I saw it as the making of me – it developed my independence.
What does it mean to you to represent Scotland on the global stage? 
One doesn't really think about it. I am what I am. As I've gotten older, I have become more affiliated with Scotland. But I just had a strong vision of who I was. I had something I was good at and that something was going to sustain me. Touch wood it has sustained.
No stopping anytime soon then?
I have been in the business for 60 years. A long time. I am knackered now and I should be stopping at my age! But as my mother used to say, "Weel, Brian, you're a lang time deed!"
---
Read more about Brian Cox's love for Scotland in our My Scotland section >>
And learn more about his Dundonian past (CLICK HERE)