Award for Cameron McNeish!
---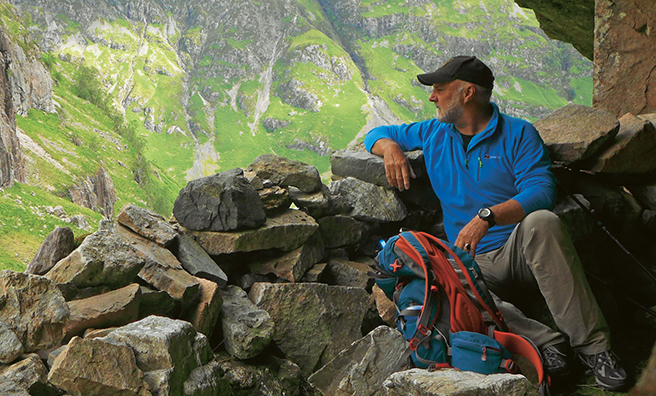 Sign up to our Weekly newsletter
W

ell-deserved recognition for o

ur top outdoor writer
Cameron McNeish has won the 2018 Scottish Award for Excellence in Mountain Culture.
The award will be presented to the outdoor writer and broadcaster, wilderness bikepacker and advisor at this month's Fort William Mountain Festival.
The Scots Magazine team were delighted to hear this news. Not only has he been a magazine stalwart over the past few years, but his contribution to writing, in general, about Scotland's countryside goes unsurpassed, whether it be through book, TV series or journal.
Cameron joins an exclusive list of outdoor enthusiasts who have done much to publicise Scotland's natural beauty over the years, including Hamish Brown, Dr Adam Watson and Hamish MacInnes.
"I'm genuinely humbled"
"'I'm thrilled that there is now a national recognition of the direct link between our hills and wild places and the social history, folklore, traditional music and culture of Scotland," he says.
"And I'm delighted to be joining a very special group of people who have, in many different ways, contributed so much to all these aspects of our national heritage. I'm genuinely humbled."
A former Chairman of the Nevis Partnership, Cameron is an Honorary Fellow of the Royal Scottish Geographical Society and is Patron of Mountain Aid and Scottish Orienteering.
A spokesman for the Fort William Mountain festival says: "Cameron McNeish embodies the passion and the excitement that exploring the wild Scottish landscape entails, and the great desire to share this sense of adventurous wonder with others.
"Although he has travelled extensively throughout the world and has led numerous treks to Nepal, India, Morocco, Turkey, Russia and Jordan, it is for his passion and enthusiasm for the mountains and wild land areas of Scotland that he is best known."
Congratulations, Cameron!
Sign up to our Weekly newsletter