Royal Highland Show Countdown
---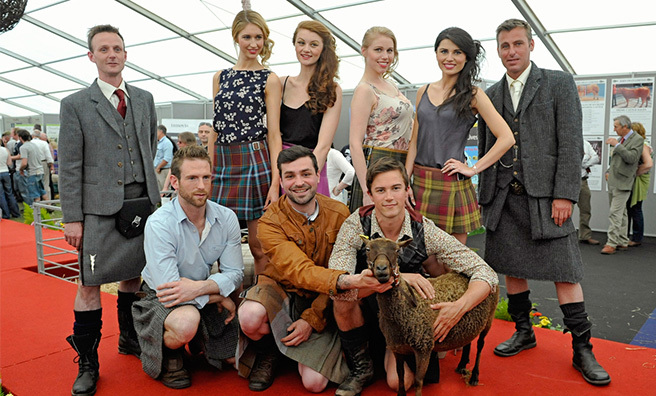 OK, we know it's not until June, but this year will be the 175th Royal Highland Show, and it promises to be the best one yet!
The RHS is Scotland's largest food and drink event, and with 2015 being Scotland's Year of Food and Drink, the culinary stalls and displays are stepping up a notch.
A new offering: Scotland's Larder Live! promises to be the ultimate celebration of Scottish produce with over 150 Scottish food and drink exhibitors, live cooking experiences and, of course, everything from botanical gin to artisan cheese to sample.
The biggest attraction, however, will be the livestock, with more than 5,000 cattle, sheep, goats, horses, and poultry strutting their stuff in the showground over the four-day event.
Even more animal entertainment comes in the form of the Fife Foxhounds, Elite Falconry Sealpin Gun Dogs, and hilarious duck-herding with the Drakes of Hazard, which proved a great hit with attendees last year.
The Royal Highland Education Trust (RHET) will also provide free interactive activities, including baking and science experiments to keep younger attendees occupied.
Parents, meanwhile, can escape to the various shopping arcades where luxury fashions, arts, crafts and home wares will be on offer for the discerning shopper to take home a piece of rural life.
More than 178,000 people attended the show in 2014 and this year looks to be even higher in demand, so get your tickets early, and buy online for discount prices.
The Royal Highland Show runs from 18th – 21st June.
For tickets to the Royal Highland Show, and for more information on its attractions, click here.