Ten Things You Cannae Miss … November 13 – 19
---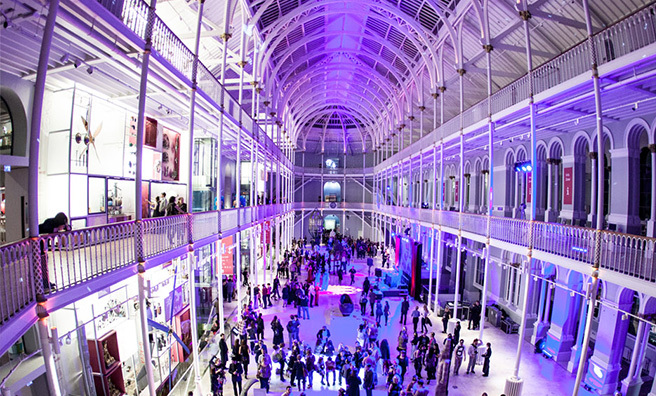 The most vibrant, most unusual and most unmissable events on offer this weekend, and in the coming week . . .

Victorian Sensation!
The National Museum of Scotland is serving up something completely different on the evening of Friday, Nov 13! Karaoke, tattoos (history, not demonstrations) cocktails and magic with a Victorian twist feature alongside a star musical line-up at Museum Lates: Victorian Sensation.

Calling Crafters!
Lochaber Ideas Week (16 – 21) is a community-focused series of events to inspire business initiatives. It includes the free two day workshop Creating new International Markets for Textiles, Craft and Fashion on how to successfully prepare businesses operating in the creative industries to trade overseas (16 – 17).

21st Century Bach
A new, 21st century interpretation of Bach's masterpiece, Goldberg Variations comes to Glasgow on Nov 13 and 14 before taking in Dundee, Inverness and Aberdeen – click here for venue details. Musicians and dancers are choreographed together as one entity to create a new way of hearing and seeing this incredible, complex piece, so don't miss out!

Lasers and Light
Dundee Science Festival finishes on Sunday, Nov 15 with a celebration of light and lasers in celebration of Scottish scientist James Clerk Maxwell, and in honour of 2015 being the International Year of Light. Expect hands-on activities for all the family and remarkable demonstrations.

Art of Arran
A Winter Castle Art Show at Brodick Castle on Arran is showcasing the amazing talent on the Isle. The exhibits are displayed throughout the Castle interior alongside the renowned Brodick Castle Collection and are open for viewing daily until Nov 15.

Carmen's Last Bow
The star-studded cast of Scottish Opera's Carmen, including 2015 International Opera Award winner Justina Gringyte, take their last bow in Edinburgh on Saturday, November 14, and there are a few tickets still available for this hot-blooded tale with the best new talent in opera.

Glasgow Loves Christmas!
The city's Christmas extravaganza kicks off this weekend, with the Christmas Lights Switch On in George Square on Sunday 15th November at 6pm. Tickets are sold out, but it'll be shown live on STV, and the Christmas Markets are just getting started in St Enoch's Square! Go to Glasgow Loves Christmas for all the latest!

Exclusively Highlands
A Christmas Craft and Food Fair comes to Crathes Castle this weekend, with over 50 exhibitors throughout the Castle and in the Horsemill on the November 13, 14 and 15, from 10 am – 4 pm. Pop along to pick up some early Christmas presents, and try a few samples.

Dundee Jazz
The famous Dundee Jazz Festival is back from Wednesday, Nov 18, to Sunday, Nov 22 and begins with a performance Clint Eastwood's son and bass aficionado, Kyle Eastwood, at the Gardyne Theatre. Click here for the full programme of toe-tapping performances across the city.

Forest Flame
The Woodland Light Experience near Balfron features beautiful lighting effects and dazzling projections – and, most importantly, gourmet pies and hot drinks to warm visitors on chilly nights. It runs until Nov 25, but performances on Nov 16 and 17 are already sold out – so get there quick! Tickets, info and directions, here.