The Cannae Miss List: May 5 – 11
---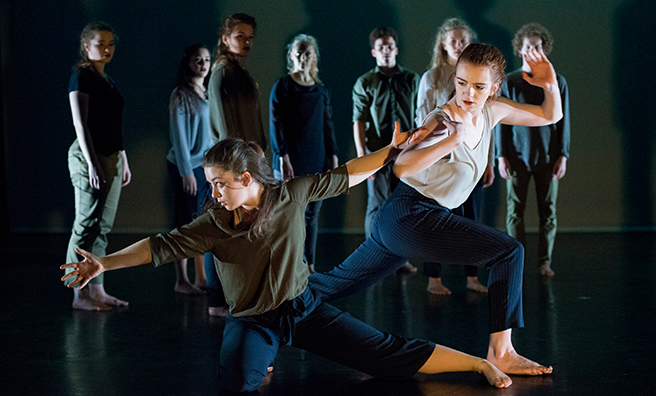 Our What's On guide to the most vibrant, most unusual and most unmissable events in Scotland this weekend and in the coming week

Dundee Dance
Get a taste of new choreography on Thursday, May 11, at the Dundee Rep with a carefully curated showcase from the Scottish Dance Theatre, incorporating all kinds of dance styles from companies young and old.

Ullapool Book Fest
Graeme Macrae Burnet, Val McDermid and AL Kennedy are headlining this year's Ullapool Book Festival, with talks from many other fascinating writers, too, from Friday, May 5, to Sunday, May 7  in the village hall.

Breakin' Convention
On Friday and Saturday, May 5 & 6, catch Sadler's Wells' critically acclaimed international festival of hip hop dance theatre, Breakin' Convention, at their only Scottish stopof the UK tour in Edinburgh's Festival Theatre.

Mikado With A Twist
Director Sasha Regan returns with a world premiere of The Mikado – with an all-male cast! Fro Tuesday, May 9, witness one of Gilbert and Sullivan's most famous topsy-turvy operettas given an even more humorous twist at the King's Theatre, Edinburgh.

Perth Craft Beer
Head to Perth on Friday, May 5, and Saturday, 6, for the Perth Beer Festival and enjoy a diverse selection of craft beers & ales from micro-breweries across the country. The weather forecast looks good, and North Inch beer garden opens at 12 noon to make the most of the sunshine!

Burnsfest!
Celebrate the life and works of Robert Burns at Burnsfest on Saturday, May 6, with a free family festival in and around Ayr. Expect live music, a Burns Wine Bar and Beer Garden, A-Coo-Stick Tipi, The Mercat, Performance Pokey, Bairns Bunnet, Burns Fair and more.


The Ladykillers
Graham Linehan's classic comedy has been re-imagined for the stage, and it's heading to Assembly Roxy from May 10 – 13, performed by the Edinburgh Graduate Theatre Group.