Soup With A Conscience
---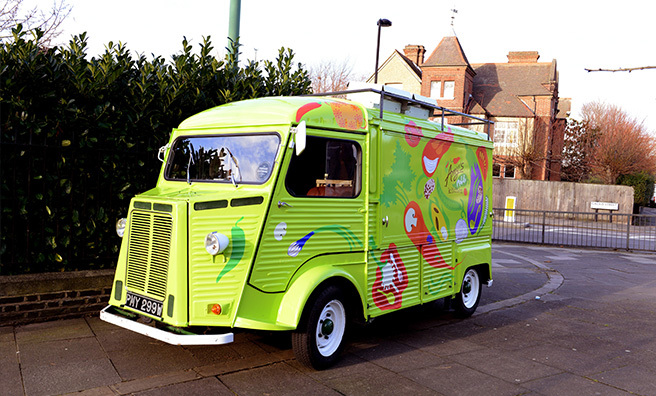 From February 23, Amy's Mobile Kitchen is touring Glasgow raising donations for a very worthy cause
After a tour of London and Manchester, Amy's Mobile Kitchen, a travelling offshoot of Amy's Kitchen, has arrived in the city to serve delicious home-made soups and chillis for donations for End Youth Homelessness.
Supporting local charities is important to the self-proclaimed "company with a conscience"; environmental awareness and sustainability is at the heart of its production and contributing to community projects is a big part of its ethos.
Organic, nutritious, and all
for a good cause
The chefs use carefully selected organic ingredients to produce vegetarian and organic soups with a delicious home-cooked flavour in 100% recycled and ethically-sourced packaging.
Varieties of soups on offer include Organic Chunky Tomato and Organic French Country Vegetable. There will also be the option of a vegetarian Medium Chilli for those after something a bit heartier – all served with loaves from popular artisan bakery, bakery47, on Victoria Road.
The Mobile Kitchen will be serving their warming lunches at various locations throughout Glasgow until Sunday, February 28.
Locations
Tuesday, February 23 – Bridgeton Retail Market
Thursday, February 25 – Sky Park
Friday, February 26 – Partick Retail Park
Saturday, February 27 – Sloans Market
Sunday 28th February – Sloans Market
---
Follow
For updates on the vintage van's latest whereabouts, follow
them on Twitter at @AmysKitchenUK.