A Glug of Glenfinnan
---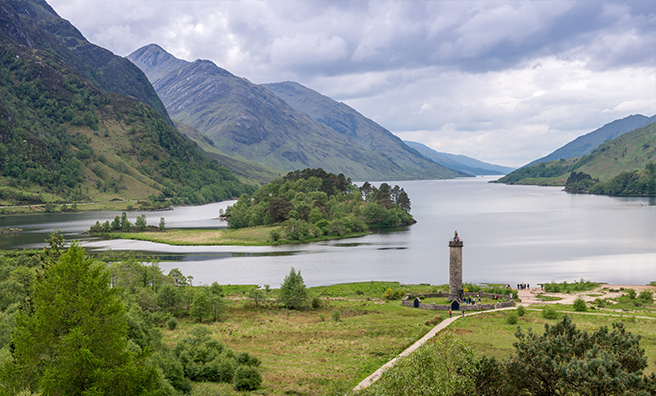 Garry's "research trip" for the February's Focus feature lead him inevitably to the pub…
When ordering lunch in the Grog and Gruel on Fort William's High Street, I noticed a selection of hand pump ales bearing the legend "Glenfinnan".
On closer inspection, I discovered that the beer came from a four-barrel microbrewery in Glenfinnan that had been set-up in 2005 by three local ex-teachers, DJ Robertson, Dave Leckie and John Fish. Seems a great way to spend your retirement!
The brewery was officially opened in May 2007 at an event featuring the late Charles Kennedy, MP. The first cask from the brewery was tapped, however, in the October of the previous year. It was a one-off named A Chiad Fhear or "first one".
The cask beer is available throughout Lochaber and, on occasion, in Glencoe. Their bottled beer is available as far away as Edinburgh, too. I had to choose from Standard Ale (4%), Glenfinnan Gold (3.8%) and Glenfinnan Dark (5.2%) so went for the middle one and was rewarded with a delicious, cool pint.
To be recommended!