Mountains Of The Moon
---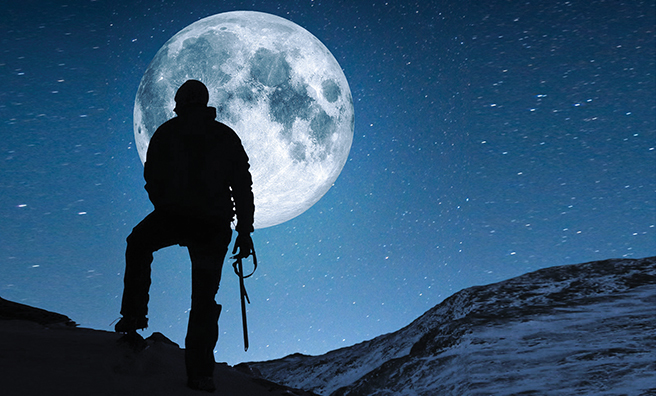 2018 Moons
Wolf Moon, January 2
Blue Moon, January 31
Worm Moon, March 3
Blue Moon, March 31
Pink Moon, April 30
Flower Moon, May 29
Strawberry Moon, June 28
Buck Moon, July 27
Sturgeon Moon, August 26
Harvest Moon, September 25
Hunter's Moon, October 24
Beaver Moon, November 23
Cold Moon, December 22
Alan Rowan is on a mission to "bag" all 13 full moons this year!
The midnight mountaineer hopes to hike a relevant Scottish mountain on every full moon of 2018.
"Each moon has a different name," Alan explains, "which originate in Native American lore.
"I love the romance and mythology of these, and I am trying to choose a mountain area which resonates with each moon."
Have a look at the moon names on the right, and let us know if you can think of a mountain destination to tie in with it! Share your suggestions with us via email, or on Facebook or Twitter.
Find out more in our March issue's interview with Alan, and follow him online for the latest news @MunroMoonwalker and with the hashtag #MountainsOfTheMoon.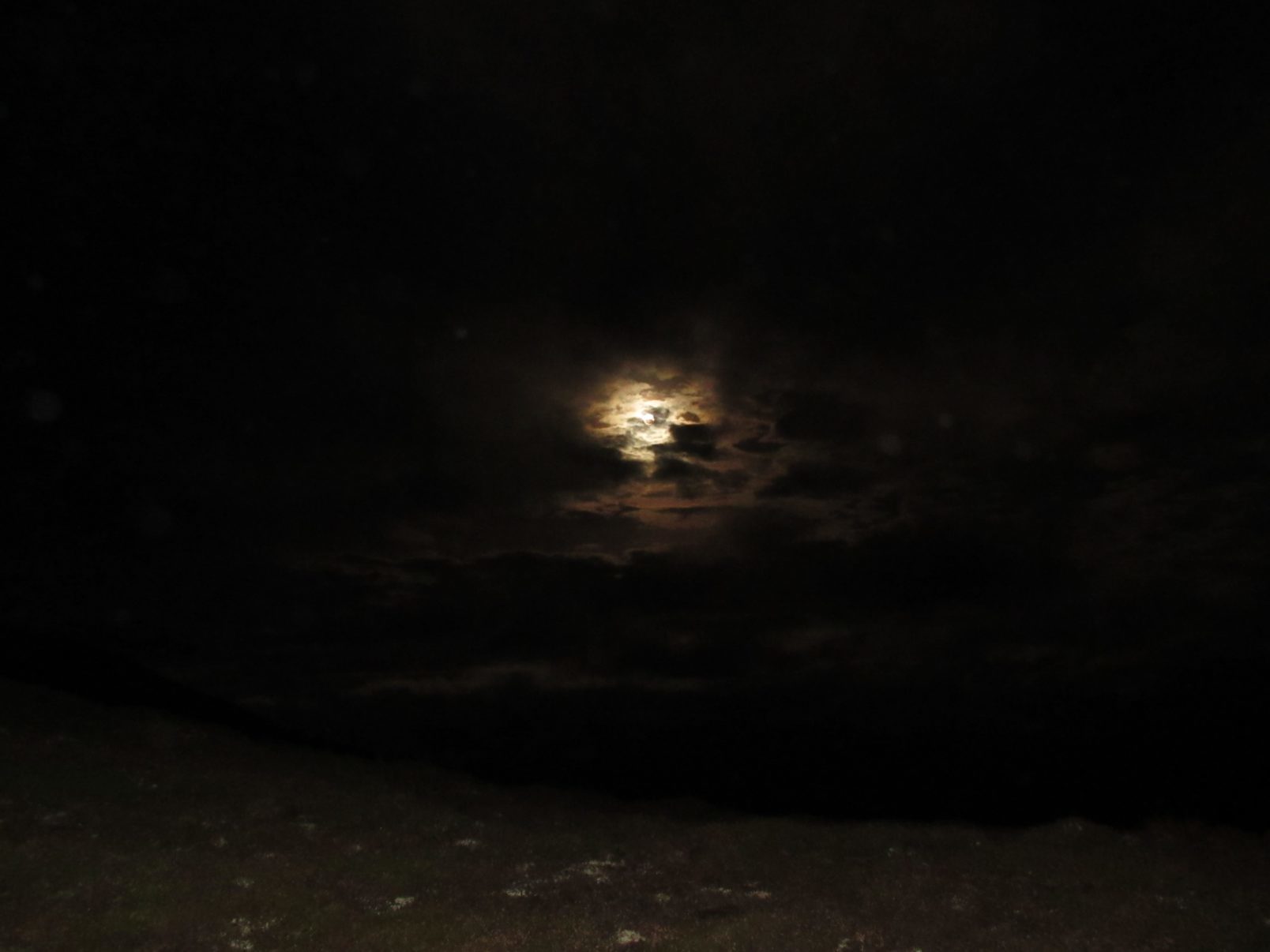 "the track a glowing silver streak while behind the hills were white candy floss towers"
Beinn a'Ghlo lived up to its nickname "mountain of mists" under September's Harvest Moon
---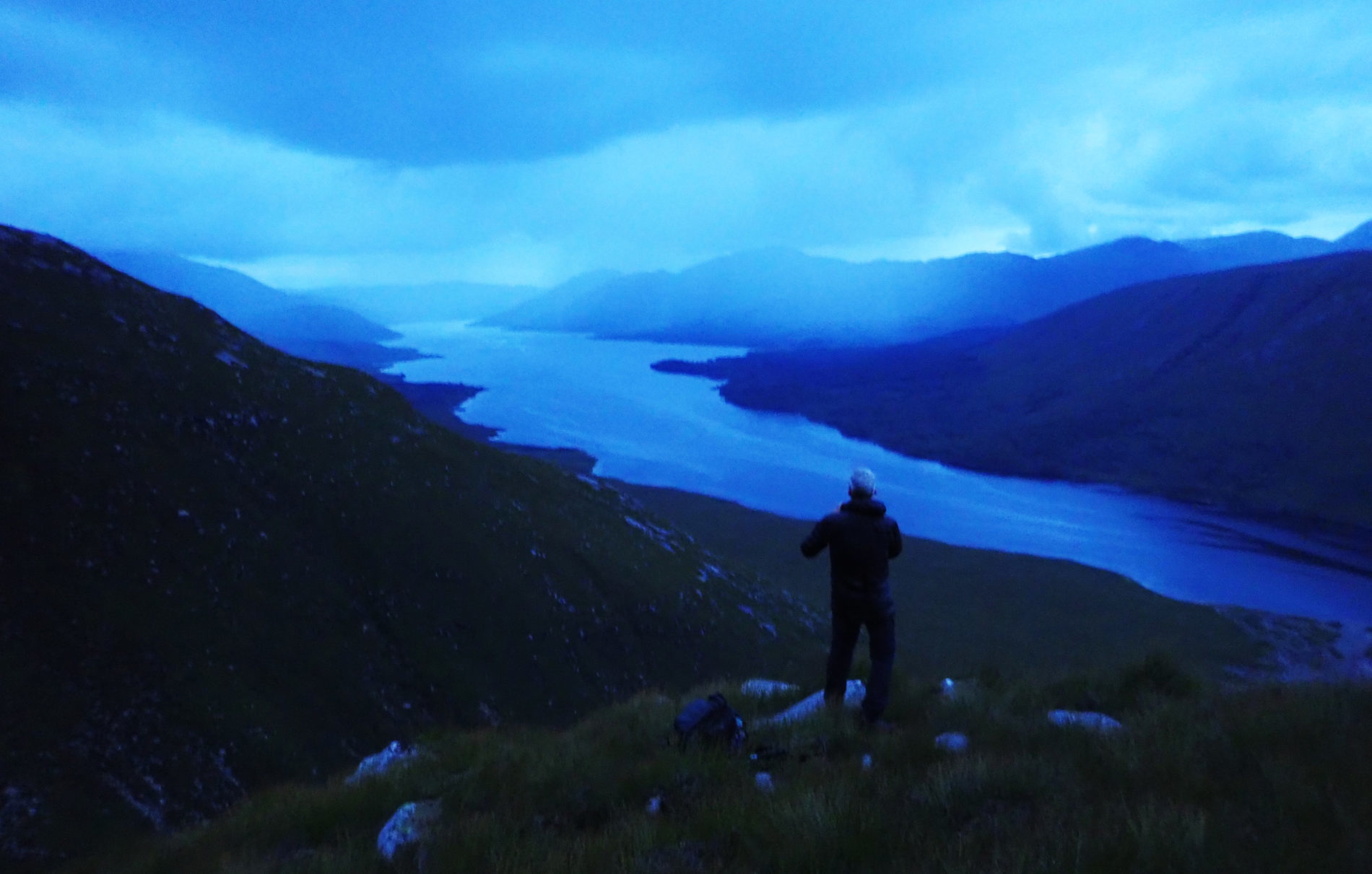 Under The Sturgeon Moon
"It was a yellow ball of fuzz, as though in need of fine-tuning."
The Sturgeon Moon was swimming beneath billowing waves of cloud, which was rather fitting after all…
---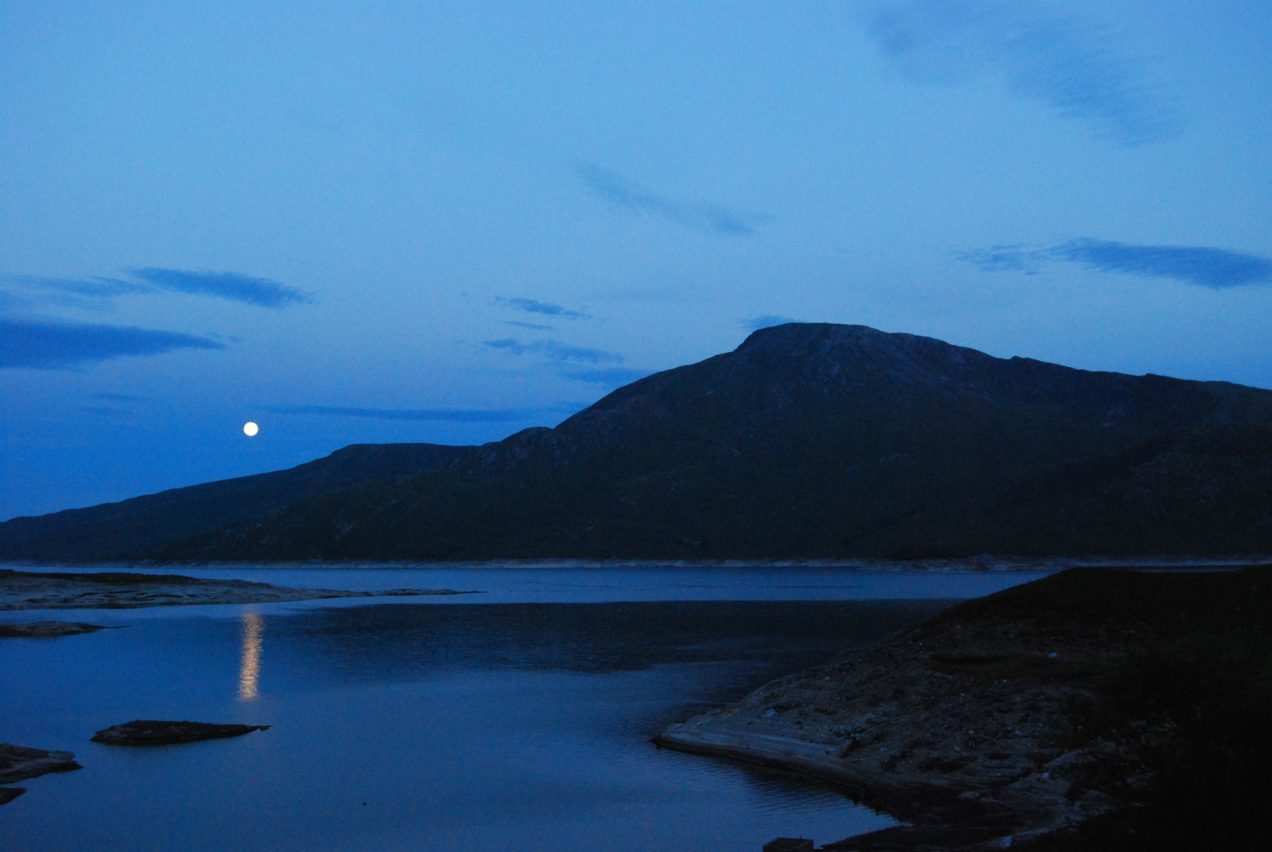 The Peak of the Deer
"His antlers seeming to glow silver – sunlight flashing off velvet."
It was a long night under the Buck Moon, but Alan Rowan finally found the perfect tribute
---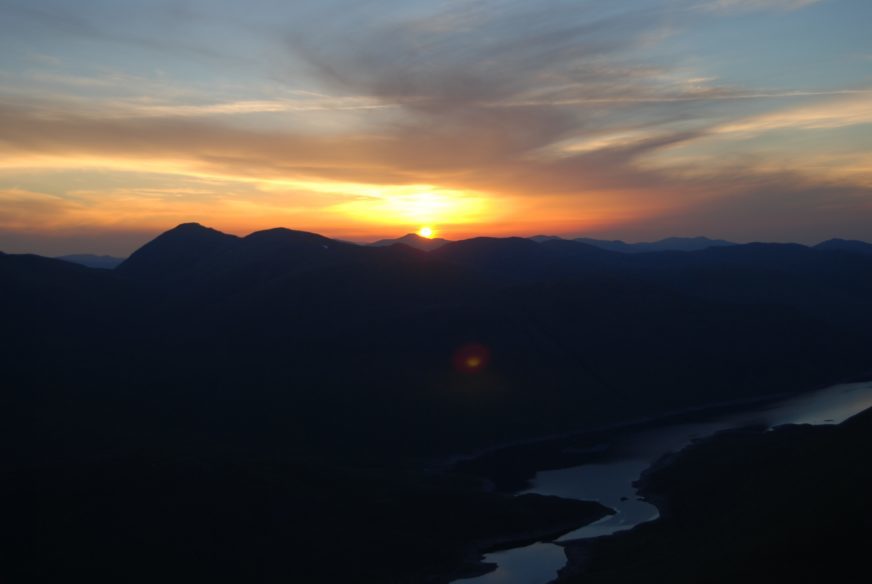 Strawberry Moon From Strawberry Cottage
"The sky now seemed to be on fire, blazing oranges, reds and yellows – the warm-up act for the sun king."
Alan headed into the Affric mountains for the perfect view of June's Strawberry Moon
---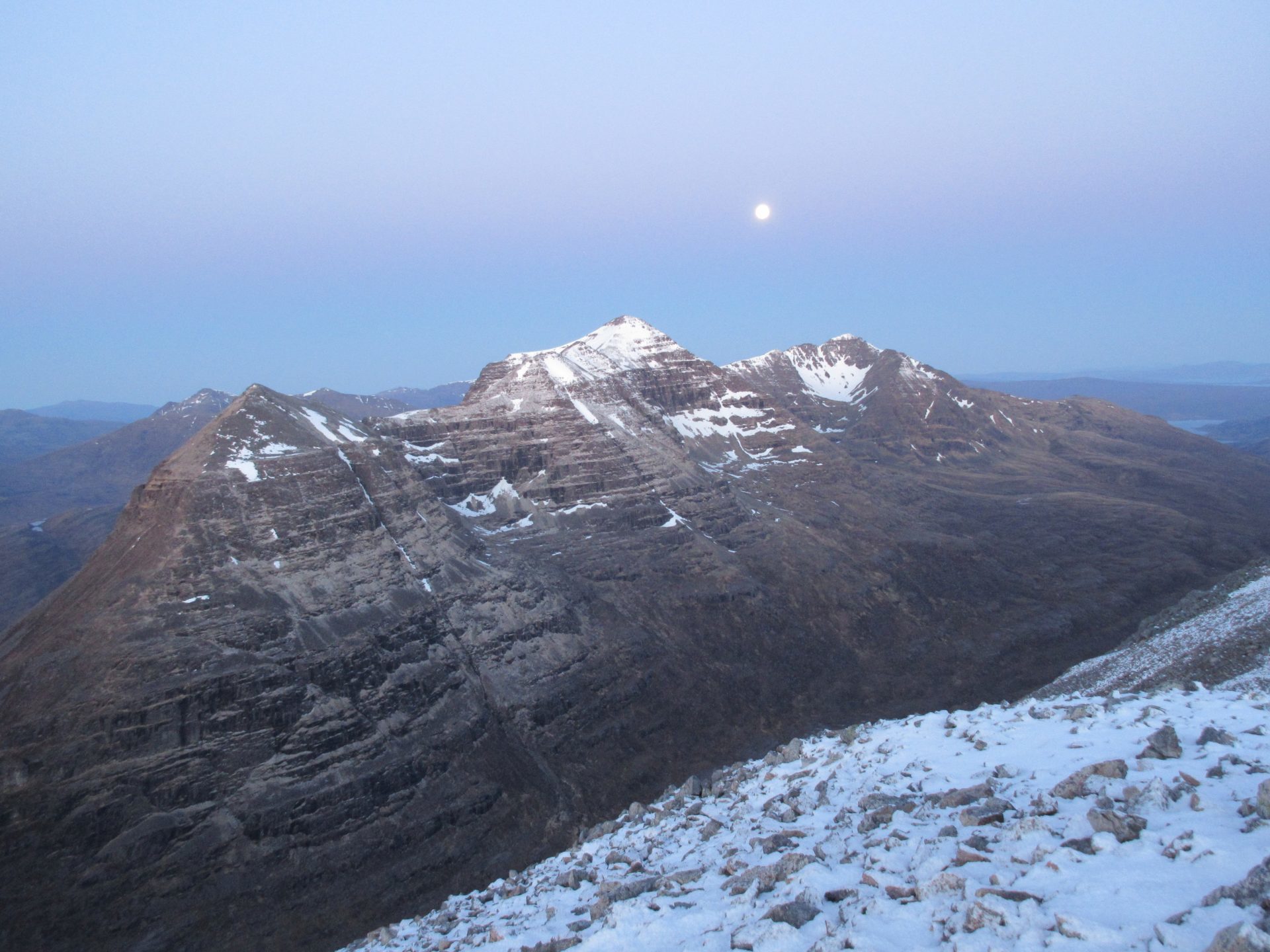 Fifth Time Lucky
"My faith has been restored – the Pink Moon delivered in abundance."
Alan's fifth moonwalk of 2018 was up Beinn Eighe, under the clearest night he could have asked for.
---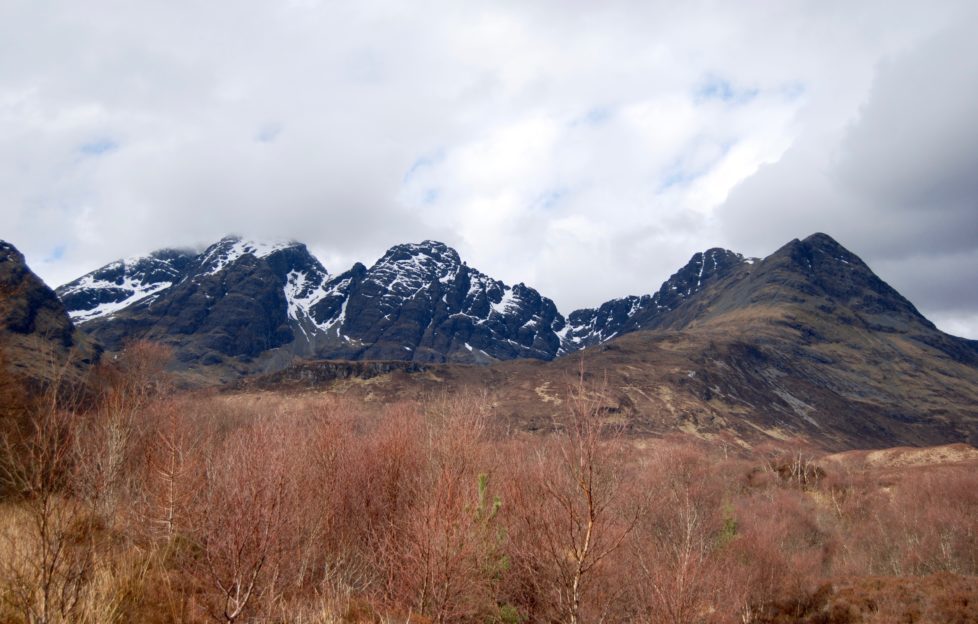 "My watch had died, overwhelmed by the cold, my phone battery likewise. Even the camera was flashing red, rendered useless."
Alan was just about blue himself with cold under the second Blue Moon of 2018
---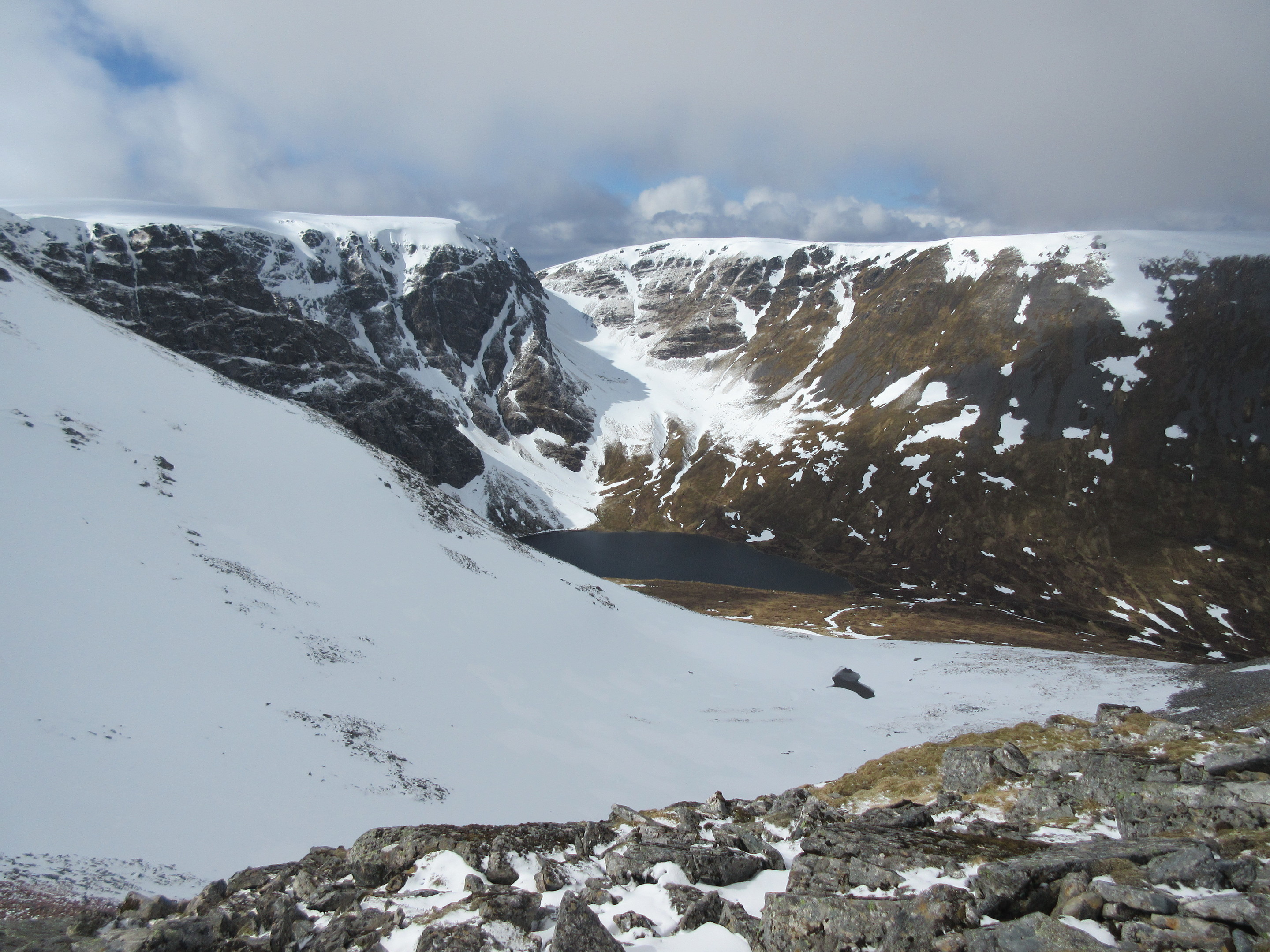 "I had always feared the third full moon of the year would turn out to be the problem child of the 13."
"The Beast from the East" somewhat impeded Alan Rowan's hiking plans to catch the Worm Moon.
---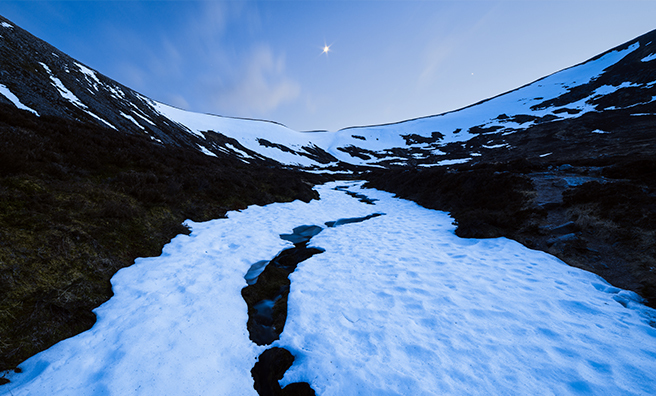 "…there was a thunderous moaning from the wind sweeping over the cliffs."
The "blue mountain" was perfectly suited to January's full moon – even if the weather wasn't!
---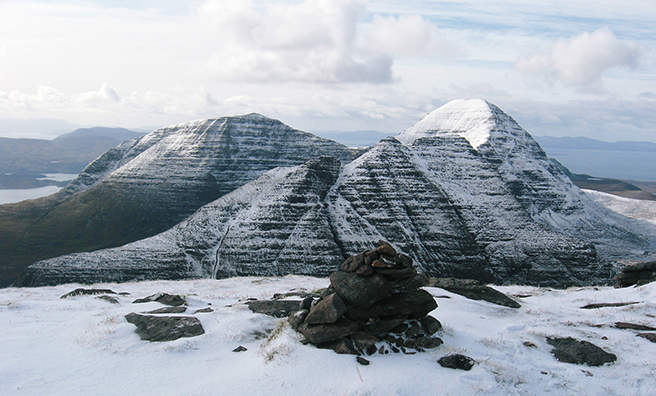 "Suddenly the night became a lot darker and colder."
Alan's first moonwalk of 2018 was under a Wolf Moon, so he decided to head to the Corrie of the Wolf on Beinn Alligin…
---
Check back here after each full moon
to find out how Alan gets on!
---
More From Alan
You can find out more from Alan on his website:


munromoonwalker.com
and keep up-to-date with him on Twitter:
@MunroMoonwalker