Exploring Scotland in Style – 5 Northern Belle Trips Departing in 2021
---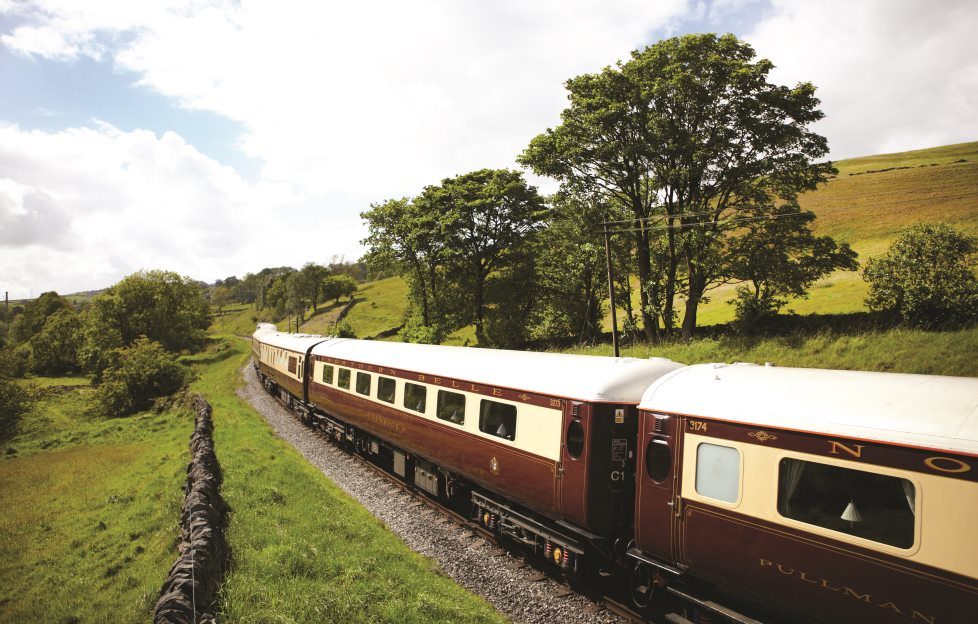 Join the Northern Belle on a scenic Scottish rail trip in 2021 (Supplied)
An excellent gift idea, readers can take advantage of an exclusive discount on a selection of Northern Belle Trips departing from Scotland in 2021.
Combining luxury travel with Scottish scenery, some offering the chance to explore great Scottish landmarks, here are just 5 departures to look forward to.
First, take a look aboard the iconic Northern Belle (video)
Adjusting to the 'New Normal', Northern Belle has implemented a range of new safety measures and is also giving readers the option to change your booking up to 7 days before departure without charge.
Due to the Covid-19 situation, please check government advice and guidance before travelling.
1. Mother's Day
Treat a special lady in your life this fast-approaching Mother's Day to a scenic journey aboard the Northern Belle.
Departing Glasgow Central and Edinburgh Waverley, a round-tip accompanied by seasonal seven-course meal is the perfect early 2021 highlight to look forward to.
A selection of gifts and floral arrangements can be requested in advance (at a supplement) adding to the occasion!
2. West Highland Lunch
Transport yourself back to an age of glamour aboard the Northern Belle, travelling along one of the world's great railway lines.
The perfect way to escape the confines of the city, depart from Glasgow and take in the scenery as you enjoy seven-course lunch, strolling musician and table magician!
Linking Glasgow to the historic Western coast ports of Scotland, a luxurious journey along this iconic railway is one of life's great bucket list experiences.
3. Dumfries House
Standing in around 2,000 beautiful acres, Dumfries House is one of Scotland's most impressive stately homes.
Dating back to the Georgian period, Dumfries House was saved for the nation by HRH Prince Charles Foundation, ensuring its remarkable collection of Thomas Chippendale furniture remained together.
Undergoing restoration work in recent years, readers will enjoy a guided tour and free time to explore the gardens where you will find a maze, impressive tranquil bridge and one of the biggest terrace gardens in the UK.
4. Scone Palace
Once the crowning place of Kings and an important Pictish site, Scone Palace looks out across the River Tay.
Home to an interesting collection of embroidered silks, porcelain and sculpted oak fireplaces, readers will enjoy the luxury of Northern Belle before visiting the palace.
Following in the footsteps of King Robert the Bruce and MacBeth, Scone Palace today is rich in history and has been home to Earls of Mansfield for over 400 years!
5. Inveraray Castle
A filming location used in the hit television series 'Downton Abbey'; Inveraray Castle stands on the shore of scenic Loch Fyne.
Another of Scotland's great castles, readers will get the chance to admire ornately decorated rooms, learn about the castle's history and take a stroll in beautifully kept gardens.
Join the Northern Belle in 2021
Due to the Covid-19 situation, please check government advice and guidance before travelling.