Our November Issue
---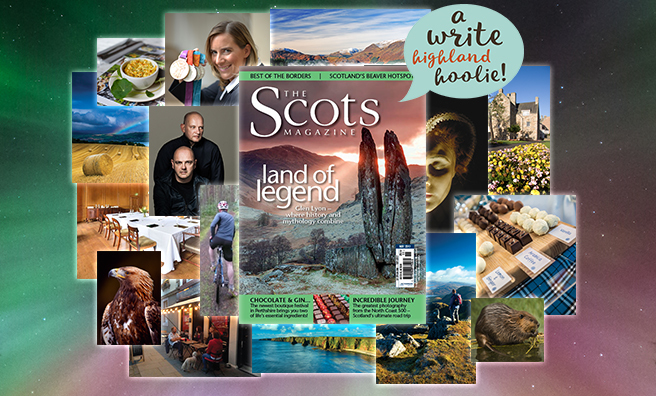 ---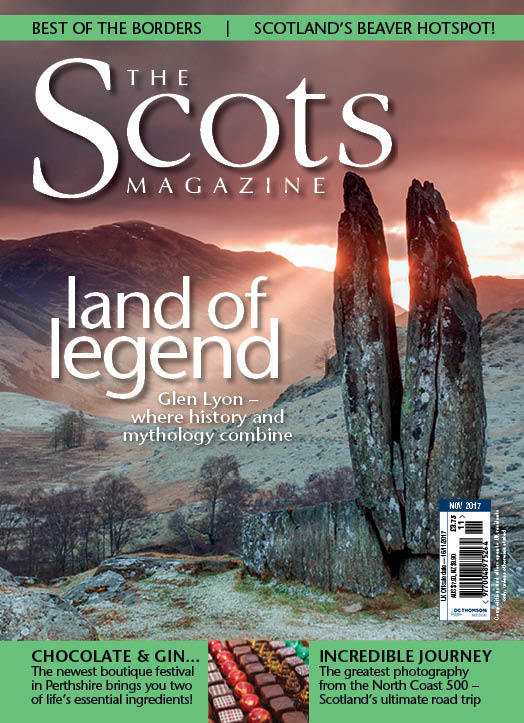 Our November issue is in shops now, and available on subscription.
You can find your nearest stockist by entering your postcode here. There are loads of ways to get it digitally to your smartphone or tablet, too – just visit the app store, the Readly app store, or get a digital subscription here.
Check out some of the great content here, and scroll down for the video below!
---
CONTENTS
The last leg of the magnificent North Coast 500
on our Great Scottish Journeys series
Perth's Chocolate and Gin Festival celebrates delicious local produce
Museum Marvels at the Kelvingrove Art Gallery and Museum
A Wee Blether… with Ken Duncan,
head brewer at Inveralmond Brewery
Focus On The Borders with our nine-page special
We're Going On A Beaver Hunt to get up
close to Scotland's re-introduced species
Columnist Lisa Marie Ferla looks at who's
on tour this autumn in Sound of Scotland
Cameron McNeish savours the glories of Glen Lyon
Take A Hike at the Falls of Clyde
or go trekking in Tentsmuir, Fife, with On Your Bike
Polly Pullar meets Scotland's super-vet
Shining light on two unknown Scottish soldiers
Exclusive interview with Scots rowing legend,
Dame Katherine Grainger
Interview with risk-taking author George Mitchell,
plus reviews on our Scottish Bookshelf
The 400-year-old Edinburgh property saved from demolition
Wildlife expert Jim Crumley ponders on the link between men and mountains
Fulsome flavours of French cuisine with Carina Contini's recipe
Whisky expert Euan Duguid visits Teaninich
a historic distillery with a bright future
Kenny McAskill investigates the 1917 Russian revolution
and how it affected Scotland
We focus on Scotland's pioneering photographer,
Robert Moyes Adam, 50 years after his death
Fun facts to test your knowledge of Scotland with Q-Aye
Plus our pick of the best…
The Great Gear Guide, Around Scotland events, and reviews
of the best hotels and restaurants will keep you right this month
---

Get a copy of our
September issue on
subscription, or
find your nearest
stockist here.
---
https://www.youtube.com/watch?v=FoHwC0W-Ykw