Our Top Ten Most Scottish Kids' TV Shows – Number 9
---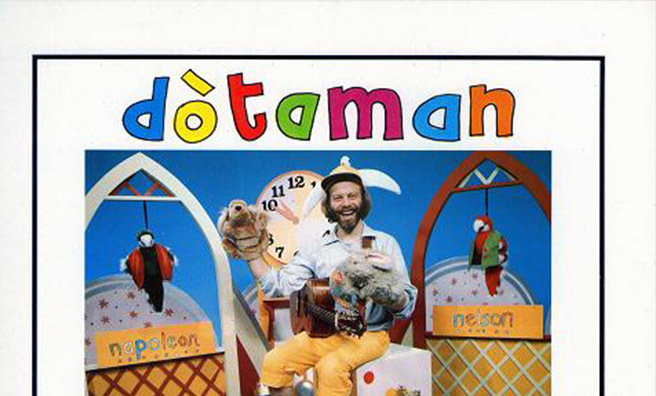 Dòtaman
The longest-running Gaelic TV programme for pre-school children, Dòtaman helped keep the language alive.
It had a string of main presenters, but it was singer, Donnie MacLeod, who became a cult figure in Gaelic communities across Scotland, armed with his endless supply of silly hats.
A firm favourite had a red telephone perched on the top of it – perhaps watching this as a bairn was what influenced Lady Gaga's telephone hat.
---
Our Top Ten…
---
What do you think?
Have we missed any?