Photographer Of The Year 2018
---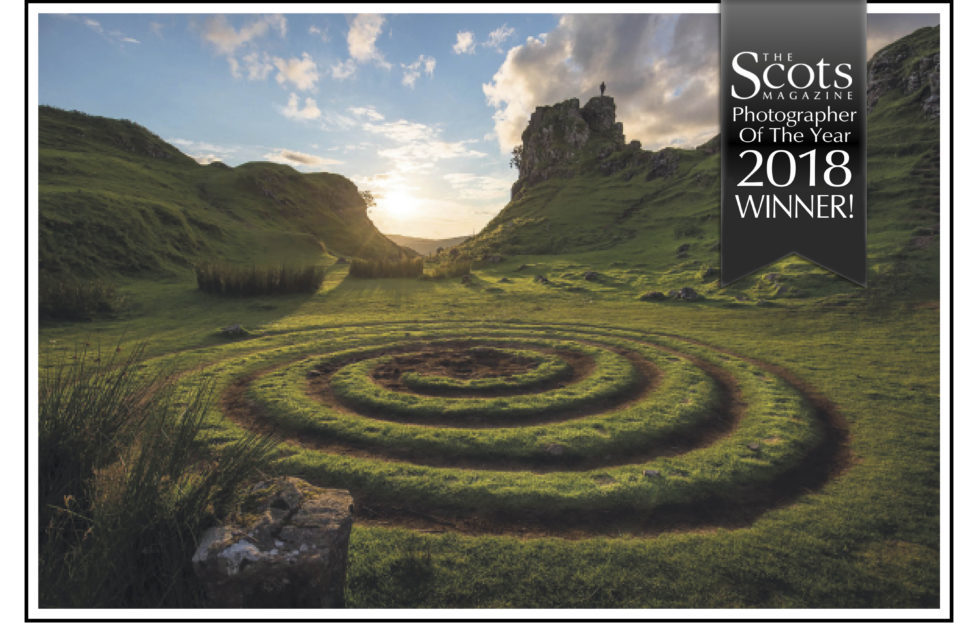 Announcing our 2018 Photographer of the Year 2018!
Our team of judges whittled more than 1,000 entries down to a Final 15, which was no easy task. It was then over to you to vote for your favourite of these stunning finalist entries.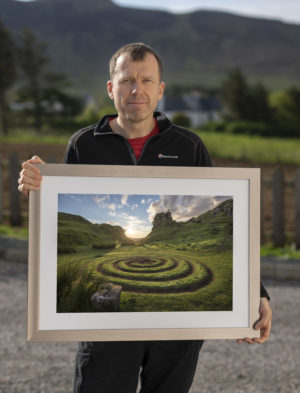 This month we reveal your winner, Marcus McAdam, who entered his beautiful image of the Fairy Glen on Skye, capturing the mystical magic of the glen perfectly.
Marcus wins £200, a giant canvas print of his winning picture and an engraved trophy. Most importantly, however, he takes the prestigious title of The Scots Magazine Photographer of the Year 2018!
"It was great to see that I had been selected as one of the 15 finalists," Marcus says, "but to hear that I had won was fantastic. The standard of the other finalists was very high so it is an honour to be awarded the title for 2018."
Our photographer Keith Fergus, author of Great Scottish Journeys, agreed with the public vote.
"This is a fantastic image," he said. "The sun is nicely positioned in the 'window' between the rocks, and the shadows are all coming towards the viewer, adding depth to the shot. It is a expertly crafted and exposed image."
For his winning picture, Marcus used a Canon 5dsr with a Sigma ART 12-24mm F1/4 lens.
Runners Up
The competition was tight, however, and we must give mention to the two worthy runners up!
John Pow was second with his shot of the Trossachs Parish Church in Winter, below left. Stuart Sly came in third with his night capture, below right, of the Forth Crossings at night.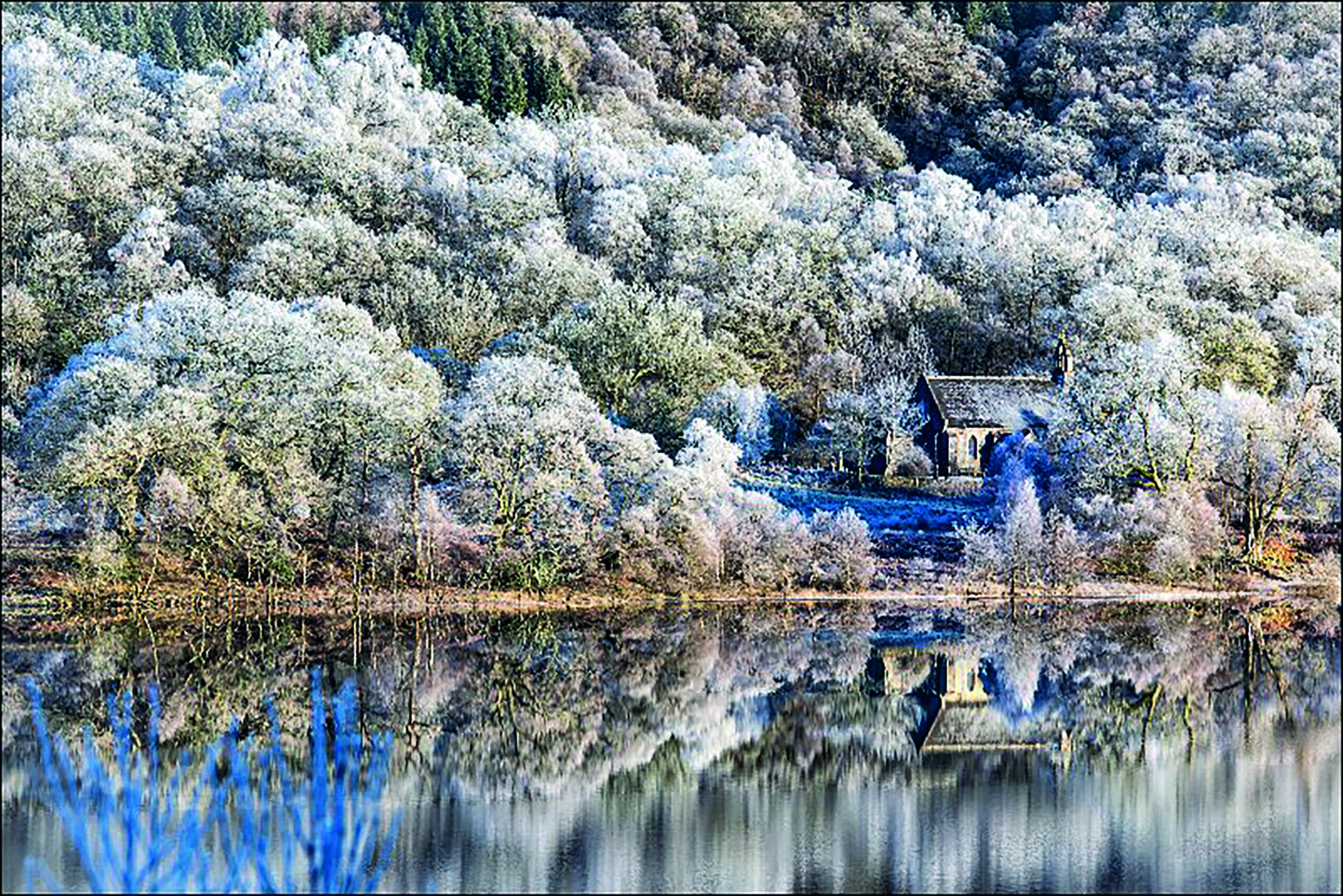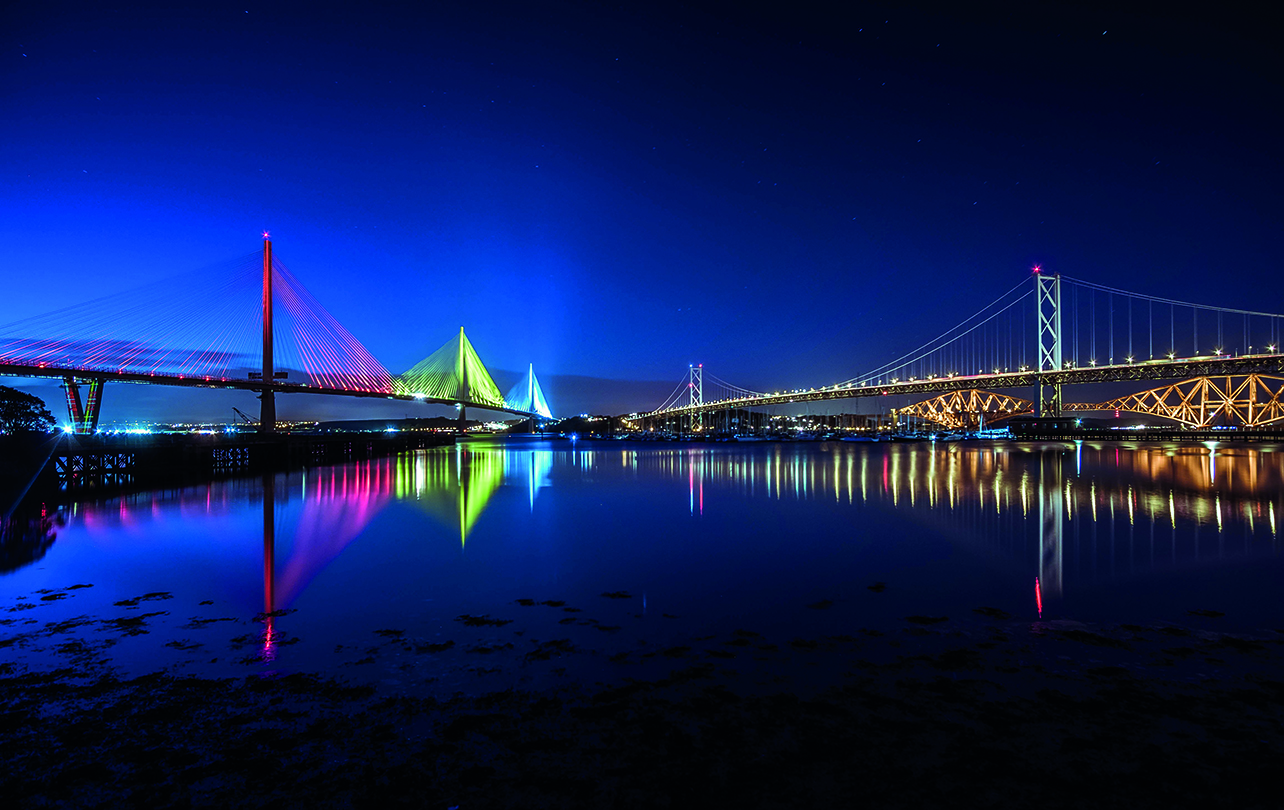 The Scots Magazine Photographer of the Year competition will return in January 2019.
Could you be next year's winner? Brush up your photography skills with our new workshop below…