Scotland's Top Five Coffee Roasters For Delivery
---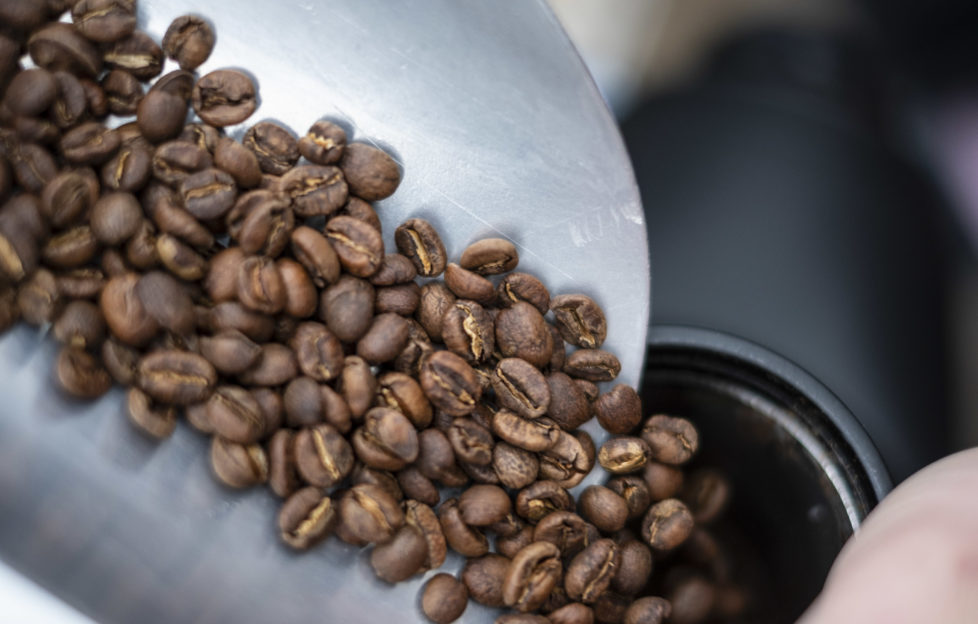 Working from home but still in need of great coffee? We have you covered! Many of Scotland's independent coffee roasters are still open for delivery…
Great coffee in Scotland on the rise!
We're slowly learning burnt beans are not the best and coffee that's roasted with care, ethically sourced and locally available is the new brew.
So, let us introduce you some of our favourite Scottish coffee roasters – all available now for delivery.
Dear Green, Glasgow
Dear Green is behind the #brewathome movement at the moment and encouraging coffee drinkers to support local and brew delicious coffee at home.
Currently, 250g bags bought online come with free postage. And the code 'wegotthis' gives 20% off coffee beans.
Dear Green's collaboration with Social Bite is a great initiative to support, too. The company have created a blend especially for them and donate £1 from every bag sold to their efforts to end homelessness across Scotland. With Social Bite's cafes closed, there is currently no pay it forward scheme in action (this pays for one meal for one homeless person) so this is a great way to support local, drink delicious coffee and support this organisation when they need it most.
For more information and to place your order visit www.deargreencoffee.com
Unorthodox Roasters, Kinross
In 2015, the Unorthodox Roasters spent over 10 months in all the major coffee producing countries in South and Central America. Inspired by what they found, they returned to Scotland and set up their own coffee roastery.
"We put all our effort into continuous improvement of our cafes and products. Our staff have cordiality, our cafe has character and our coffee has attitude."
Subscription coffee is on offer, as well as single purchases. Unorthodox Roasters also offer a selection of branded coffee accessories on their online shop.
If you order today, it'll take us as little as a day to package and up to two days to get to you. Their CO2 neutral bags come in sizes of 250g, 500g, 1kg and 2.5kg.
For more information and to place your order, visit www.unorthodoxroasters.co.uk
Papercup, Glasgow
Papercup Coffee was born and bred in Glasgow's west end, from an idea about good food and coffee all under one roof. Popular with students and professionals alike, Papercup Coffee is now a Glaswegian coffee staple. And, the company try to source ethically and environmentally sound beans, products and produce.
"We are forever sourcing, sampling, cupping, roasting, measuring, calibrating, tweaking, blending & tasting."
You can shop their coffee directly from the website or through social media.
During lockdown the Roastery will operate on restricted hours. So, keep an eye on the website for updates on the next shipping or collection day.
For more information and to place your order, visit www.papercupcoffee.co.uk
Luckie Beans, Edinburgh
Luckie Beans is ethically sourced and roasted with passion. They are located within a 18th Century roastery on Love Lane, Edinburgh.
"Using 50% less gas than other comparable roasters, it is environmentally friendly. Not only that but no naked flames directly heat the drum where the coffee is roasted. Therefore, the coffee beans do not have any unburned gases in the roasting medium creating a cleaner cup of coffee."
Luckie Beans offer a fantastic subscription service where depending on how frequent a plan you choose, you can save up to 25% per bag of coffee. Royal Mail handle all subscriptions, which will fit through a letterbox. Therefore, perfect for the lockdown.
For more information and  to place your order, visit www.luckiebeans.co.uk
Glen Lyon Coffee, Scottish Highlands
Glen Lyon Coffee began life at the top of Glenlyon, Scottish Highlands. They later moved their roastery lock, stock and barrel to Aberfeldy, where a team of six now roast some of the world's finest beans.
"All of our speciality coffees are 100% traceable and ethically sourced. We build direct, long term relationships with producers and trading partners throughout the supply train and pay the coffee farmers we work with significantly above Fairtrade prices. We offer a welcoming and supportive work environment to our roastery team in Aberfeldy, together with good rates of pay. Every year our team plants trees in the Highlands to offset our carbon footprint. We are totally committed to zero waste and making our impact on the planet a positive one."
For more information and to place your order, visit www.glenlyoncoffee.co.uk