10 Scottish Hampers to gift this festive season
---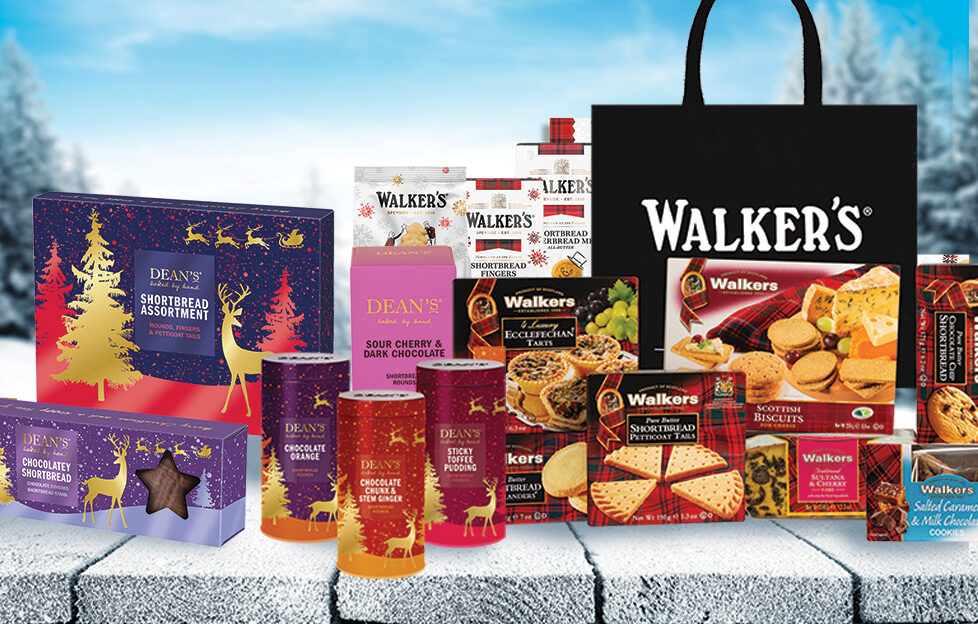 Pictured: A mix of treats from across today's featured Scottish hamper ideas.
Counting down to the big day, browse a selection of hampers serving up plenty of fine Scottish flavours.
Featuring classic Scottish treats, we start with an entry from Walker's of shortbread fame.
1. Walker's Fiddich Hamper
Finished with a Glenfiddich Whisky Cake, this first hamper arrives with nibbles such as Orange Royals, vanilla shortbread and classic shortbread fingers.
2. Dean's Oor Friends
With a cameo from Oor Wullie, Auld Scottie McCoo and Jockstravels, enjoy classic shortbread and stem ginger cookies with this next gift idea.
3. Scottish Artisan Fayre
Arriving in a willow basket, gift someone special fine artisan produce this festive season.
Celebrating the country's rich heritage, this hamper features all-important oatcakes, breakfast tea, classic cherry cake and a scrumptious bar of honeycomb chocolate.
4. Walker's Aberlour Hamper
A lovely, traditional taste of Scotland, the Aberlour is best enjoyed with friends and family. Different treats arriving neatly presented in a jute bag include Highlanders Shortbread, Ecclefechan tarts and Salted Caramel and Milk Chocolate Cookies.
5. Wee Scottish Hamper
A lovely wee gift serving up quintessentially Scottish produce, this next hamper arrives in a stylish jute bag.
Featured fancies include Duncan's of Deeside Luxury Shortbread, Mackays Scottish Blackcurrant preserve and Light & Chocolatey Viennese Whirls.
6. Dean's Cheese Bites Selection Hamper
Enjoy a fine selection of flavoured extra mature cheddar cheese bites with this next Scottish hamper from Dean's.
Tasty flavours include warming Chilli, Black Pepper and Caramelised Onion.
7. Scottish Gift Basket
Hard-to-resist Butterscotch crunch biscuits, Red Pepper and Smoked Paprika Chutney and Salted Caramel Fudge all feature with this next memorable Scottish gift idea.
8. Dean's Christmas Extravaganza
Enjoy a host of spectacular flavours with the (exclusive to us) Christmas Extravanganza hamper from Dean's of melt-in-the-mouth shortbread fame.
Highlights to look out for include Sticky Toffee Pudding shortbread, Spiced Clementine squares and Belgian Chocolate & Orange Shortbread rounds.
9. Walker's Festive Hamper
Enjoy a rather festive selection of treats with this next hamper idea from Walker's.
Classics including Gingerbread Men and shortbread fingers are accompanied by Ice Rich Fruit Slab Cake, mini Mince Pies and more!
10. Cheese & Chutney Gift Tray Hamper
Another great gift solution for lovers of cheese, tuck into a classic blend of oatcakes, cheese and chutney with today's final hamper idea.
Presented in a red-fluted gift tray, enjoy three types of cheddars from the Isle of Arran Cheese Shop, some of Perthshire's finest oatcakes and delicious chutneys.
Offering a memorable taste of Scotland
9 Shortbread Gifts offering a taste of Scotland this Christmas