Spring Fling Is In The Air…
---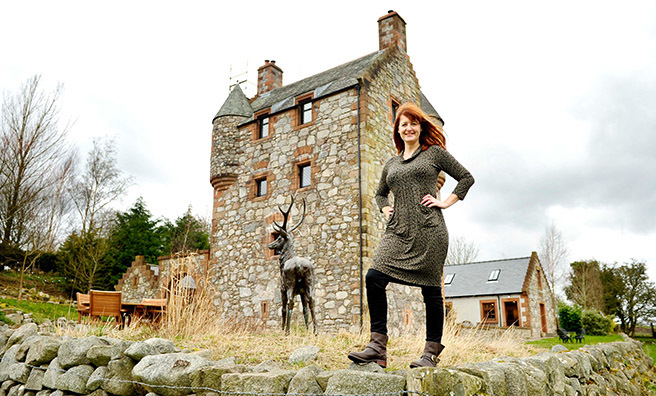 Scotland's premier art and craft open studio,
Spring Fling, opens its doors next month
Recent flurries of snow might make it seem as if we're turning back to winter right now, but Spring Fling is just around the corner, and promises to add a splash of colour – whatever the weather.
The festival runs across the May bank holiday weekend (28-30), featuring 94 artists in locations across Dumfries and Galloway.
Colour-coded routes have been supplied by the organisers to help the thousands of expected visitors make the most of the 14th annual Spring Fling.
Vibrant Visual Artists
"Dumfries and Galloway has a huge reputation for the quality of its contemporary visual artists and craft makers," said covering-director of Spring Fling organisers Upland, Clara Hanna.
"Spring Fling is a chance to meet some of the finest and talk to them in their studios and homes."
From jewellers to potters and photographers to painters, all styles and mediums are featured in the celebration of Dumfries and Galloway craft.
"The range of people we have taking part is amazing and, as ever, we are looking forward to welcoming many thousands of visitors to enjoy the bank holiday weekend touring studios and enjoying our beautiful countryside."
There are six routes – Blue, Green, Orange, Red, Pink and Purple – with a wide range of crafters dotted along each. To view the full brochure, click here.
A few must-stop spots along the way are the studios of jewellers Michael Pell and Shona Guthrie who were among the team who made the medals for the 2014 Commonwealth Games in Glasgow.
Another is photographer, Laura Hudson Mackay (main image, top) who uses both film and digital cameras to explore Celtic and Arabian folklore.
Can't Wait?
If you want a sneak preview then head down to the Gracefield Arts Centre, Dumfries, where Spring Fling's flagship exhibition is currently being held to provide a taster of what to expect from the festival.
The showcase features a selection of paintings, drawings, prints and craft – and not only the the final article as the focus is on exploring how these finished artworks come to be.
This behind-the-scenes glimpse at the creating process is sure to instil a greater appreciation for the finished pieces on display throughout the festival, where the artists will be more than happy to discuss their work further.
Catch the showcase between April 9 and May 21 and from Tuesday – Saturday, 10am till 5pm.
For more info on the showcase, click here, and for general Spring Fling info visit the website.