10 Super Scarey Hallowe'en Events
---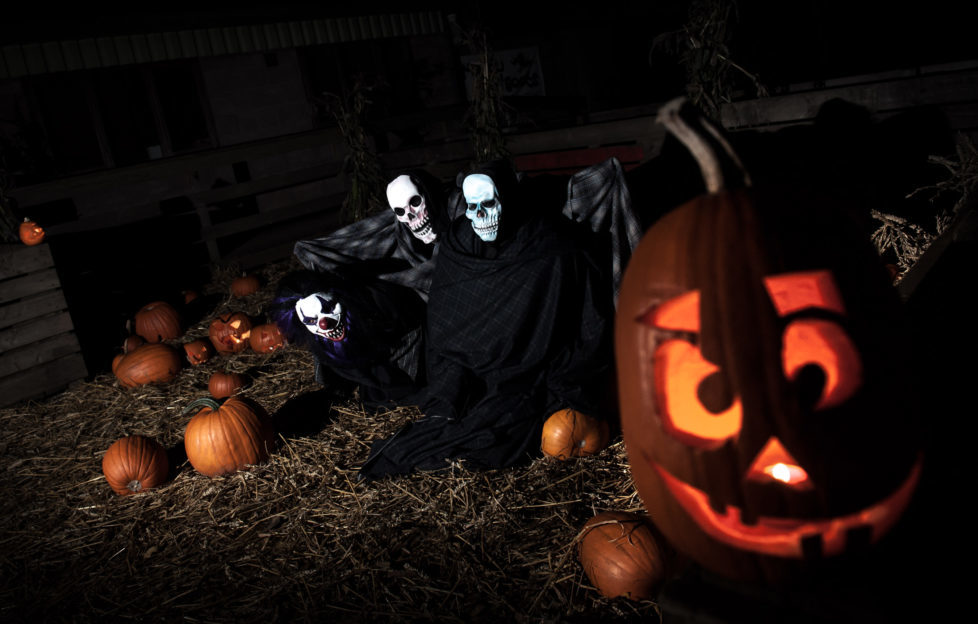 Scotland's Fright Farm at Muddy Boots in Fife
Fright Night at Linlithgow Palace
October 31, November 1. As darkness falls over Linlithgow Palace, hear frightening tales and meet a few of the unsavoury characters who have lingered in the ruins of the royal residence for centuries. Not recommended for younger children.
Alloween!
October 30/31. According to local legend, at least four resident ghosts haunt the Robert Burns Birthplace Museum – and those brave enough to go on the 'Ghostly Guide' tour around Alloway on 30 and 31 October may well be lucky enough to catch a terrifying glimpse of one of these restless spirits.
Murder Mystery, Hill of Tarvit, Cupar
November 1. A gruesome murder has been predicted at Hill of Tarvit on Saturday– and help is needed to resolve the mystery of who dunnit. Visitors to the NTS property can become Edwardian detectives for the day as they try to solve the clues and interrogate the suspects, all without being fazed by the ghoulish figures that may obstruct their progress. Detectives are encouraged to dress the part, either in Edwardian costume or like a certain Mr Holmes.
The Scottish Paranormal Festival, Stirling
30 October – 2 November. The Scottish Paranormal Festival celebrates the full spectrum of supernatural happenings, from ghosts to UFOs, aliens to vampires. There's something for all ages, tastes and beliefs: Hallowe'en storytelling for adults and children, comedy, ghost walks, film screenings, music, and sessions with both a psychic and a sceptic!
Close Fest, The Real Mary King's Close, Edinburgh
31 October – 9 November. Launching on Halloween with the Dark Truth Tour, join in a collection of underground events at the Real Mary King's Close which are as unique as the attraction itself.
Haunted Highways Tour, Dumfries & Galloway
1 November. Step on board a coach trip with a difference! This eerie excursion takes visitors along famously 'active' stretches of one of Britain's most haunted roads – the A75. Watch out for screaming hags, eyeless phantoms and a menagerie of unearthly creatures! Suitable for age 12+.
Fright Night, Muddy Boots, Cupar
30 October – 1 November. A fright night like no other, set in the depths of Fife, on a haunted farm with five ghost-infested spots just waiting to be explored… A night of frighteningly good, haunted adventures.
Creepy Callendar
October 31. Don your spookiest outfit and join in with the ghoulish fun in Creepy Callendar Wood. Ideal for little terrors of primary school age.
Celtic Samhain Festival, Scottish Crannog Centre, Loch Tay
October 31. The ancient festival returns to the Scottish Crannog Centre, with a torch-lit procession through the woods, fire sculptures, storytelling and more. Booking essential.
Drive-In Movies, Victoria Park, Glasgow
31 October – 3 November. Glasgow gets its very own scary drive-in cinema with screenings of Ghostbusters (PG) and Halloween (18). Grab some popcorn, pile into the car and enjoy these spine-tingling classics on the world's largest LED screen. Booking essential.
For more Hallowe'en frights and fun, visit www.visitscotland.com/halloween