Waterfall Wanders In Scotland
---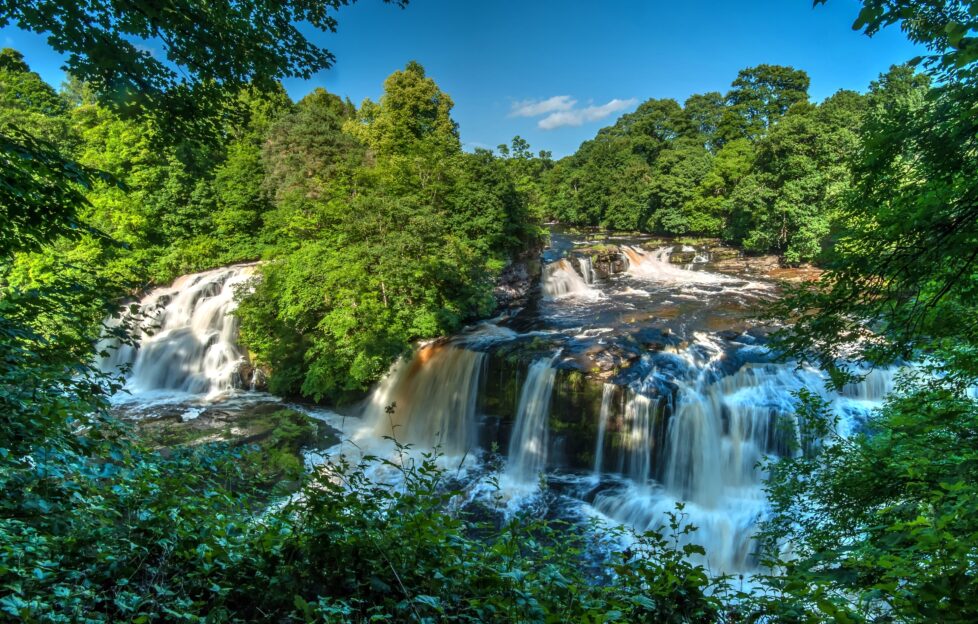 We're always looking for new ways to encourage you to explore Scotland. What better way to dip your toe into the great outdoors than tackling a trail with the promise of a waterfall on route? Discover our favourites!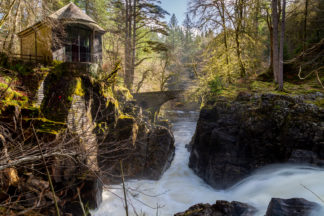 Black Linn Falls, The Hermitage, Dunkeld
A trip to The Hermitage in itself is magical! Some of the tallest trees you've ever seen. However, what makes this such a beautiful 1.5-mile woodland wander is following the River Braan towards Black Linn Falls where the aptly named Rumbling Bridge offers fantastic views and heart-racing rumbles as the water cascades in three chaotic streams. Enjoy the echoes of the falls and the sensation of the tumbling water from the beautiful Georgian folly known as Ossian's Hall, which sits so close to the waterfall that peering out over the balcony creates a sense of falling.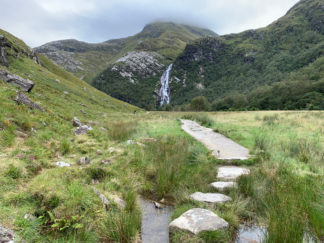 Steall Falls, Glen Nevis, near Fort William
This short 2.25-mile walk is stunning! The route twists and turns through the dramatic Nevis Gorge and leads to the picturesque Steall Falls. However, it is worth noting that this walk is the start point for various Munros and is one of the busiest paths in Scotland. It is also maintained by the John Muir Trust so is a well-maintained path.

Yad Waterfall, Maspie Den, Fife
You can reach the den via a short walk from the Estate car park  (1.89 miles) – the East Lomond circuit (4.5 miles) is a longer alternative. Follow the path through Maspie Den, crossing bridges over Maspie Burn and you will eventually reach Yad Waterfall, which is quite unique on this list as the path takes you under the waterfall itself. There is also a lovely café near the carpark that you may wish to visit after a leisurely wander.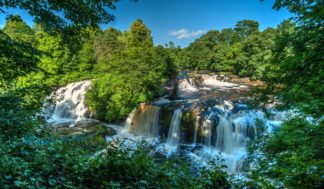 Falls of Clyde, New Lanark
This walk is a clear, maintained path that begins at the World Heritage Site of New Lanark and follows along the Clyde for 3.75 miles. This trail offers a number of waterfalls passing Dundaff Linn, Corra Linn (the most notable waterfall at 27-metres), and Bonnington Linn (a small set of waterfalls grouped together in a curve). This trail is a national favourite!
Subscribe to The Scots Magazine (CLICK HERE)