World Premiere at EIFF
---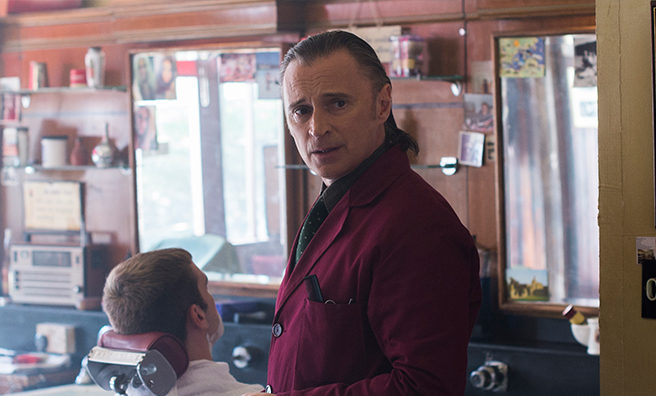 Robert Carlyle is making his directorial debut in feature film, and the World Premiere will be at the EIFF
Carlyle's star-studded film, The Legend of Barney Thomson, will open the Edinburgh International Film Festival on Wednesday, June 17.
Emma Thompson and Ray Winstone star alongside Carlyle and a host of other Scottish actors in what promises to be a playfully macabre film.
Based on the book The Long Midnight of Barney Thomson by Lanarkshire lad Douglas Lindsay, the film follows an awkward barber (Carlyle) who finds himself caught up in a series of murders – with ridiculous and hilarious consequences.
Carlyle is an honorary patron of EIFF, and is delighted to be premièring his first film at the festival's Opening Gala.
"After a career-long association with EIFF it gives me enormous pleasure to have The Legend of Barney Thomson chosen as Opening Night film.
"It really is such an honour for me to have my first feature as director premiered here in Edinburgh at the Festival that has played such a huge part in my life."
Tickets for the film's Public Screening on Wednesday, June 17 at Festival Theatre go on sale today, Wednesday, May 6.
Click here to find out more.