A-Z of Secret Edinburgh: Yellow Bench
---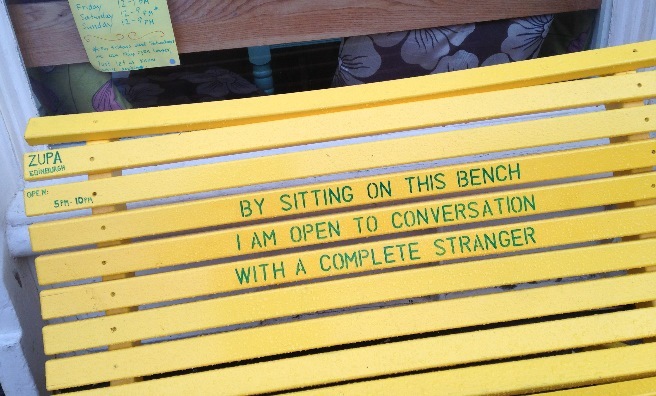 The Yellow Bench that sits outside the Yellow Bench Café
Outside this Leith Walk café, a bright yellow bench declares: 'By sitting on this bench I am open to have a conversation with a complete stranger'.
The Yellow Bench Café is quirky and different and this sign just about sums up the atmosphere inside this friendly little Polish place.
Owner Monika's mission is to get people together to have a chat over a good plate of food. Judging by the cheery faces and laughs usually coming from this laid-back eating place, it seems to work!
All the Polish favourites including pierogi and bigos
The menu has all the Polish favourites including pierogi (filled dumplings) and bigos (meat and vegetable stew) as well as less expected but delicious crepes, while the café's downstairs is used as a meeting place for a variety of art and music groups and events.
Shut your eyes, sip that beetroot soup and you could be in Krakow.
Yellow Bench, 31 Crighton Place, EH7 4NZ. Open 7 days, Noon-9pm.
---
More Secret Edinburgh