75 Scottish Songs To Hear In Your Lifetime
---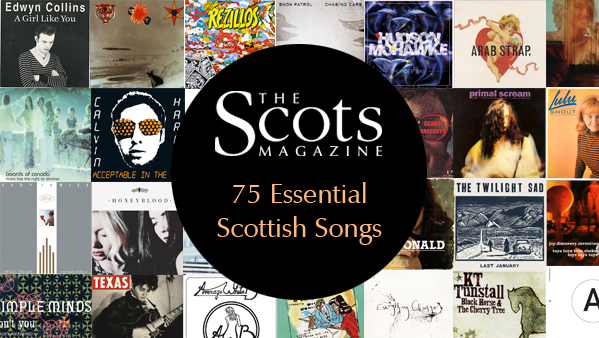 75 Essential Scottish Songs
From forgotten gems to the major hits of yesteryear, we present the 75 essential Scottish songs to hear in your lifetime
Scottish music is not all pipes and drums! Here's 75 of the most influential songs to have come out of Scotland in the last 50 years. Some you'll know off by heart, and more than a few might be new to you, but all have helped shape modern music into what it is today.
Click on the links below to get started. You can also navigate throughout by using Next and Previous.
Gallery: Click the image on the right hand side for our favourite five Scottish album covers from the rundown.
---
What do you think?
What's your ultimate Scottish song?
Let us know on Twitter, on our Facebook page, or leave us a comment below!