Arbroath Abbey
---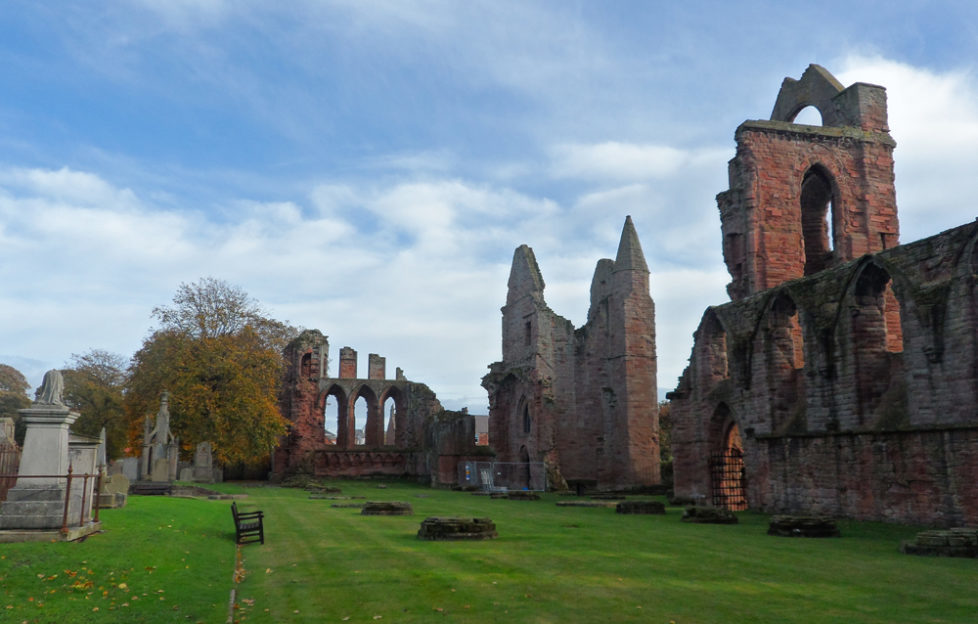 You would be hard pressed to find a Scot whose pulse does not quicken at these words from the Declaration of Arbroath:
'As long as but one hundred of us remain alive, never will we on any conditions be brought under English rule. It is in truth not for glory, nor riches, nor honours, that we are fighting, but for freedom – for that alone, which no honest man gives up but with life itself'.
Stirring as they are, what truly puts the Declaration of Arbroath and the abbey at which it was composed on the map are the lesser know, but vastly more significant, words that follow: 'But after all, if this prince [King Robert] shall leave those principles which he hath so nobly pursued…we will immediately endeavour to expel him as our enemy, and as the subverter of both his own and our rights, and will choose another king who will defend our liberties.'
The impact of the Declaration of Arbroath has echoed through time.
These revolutionary words emerged from Arbroath Abbey in 1320 at the behest of Robert the Bruce, as part of a diplomatic package meant to reconcile him with the Pope. The impact of the Declaration of Arbroath has echoed through time, forming a core part of the philosophical backbone to the French Revolution and inspiring the spirit of the American Declaration of Independence.
The abbey, which stands at the heart of modern Arbroath, has a pedigree going back over 800 years years, having been founded by King William I 'the Lion' in 1178. It is something of a place of pilgrimage for Scots today, with the red stone of the abbey still undeniably beautiful after nearly 250 years in ruin.
Visitors today are welcomed by an excellent interpretation centre, with interactive displays and a viewing gallery from which much of the abbey can be admired. The vaulted ground floor of the abbey is striking in the quality of its masonry and is not to be missed, nor is the copy of the Declaration on site. Touring the abbey, one is given hints and tastes of what monastic life would have been like, and the impression is one of serenity and simplicity. The monks here were artists in their own right, and their elegant works dot the ruins to the aesthetic delight of observant guests.
---
Adventurer's Guide
Arbroath Abbey is in the town centre, just a 10 minute walk from the railway station.
Under the care of Historic Scotland, it's open seven days a week all year.
An hour on the grounds suits most, but the abbey inspires reflection. Factor in longer if you're the contemplative type.
Don't miss the grave slab of William the Lion at the graveyard's edge nearest the abbey.
---
Arbroath Abbey Facts
Over 800 years old
Founded by King William I "the Lion" in 1178
Pilgrimage for Scots today
In ruin for 250 years