The Scots Magazine August 2020 Issue – Out Now!
---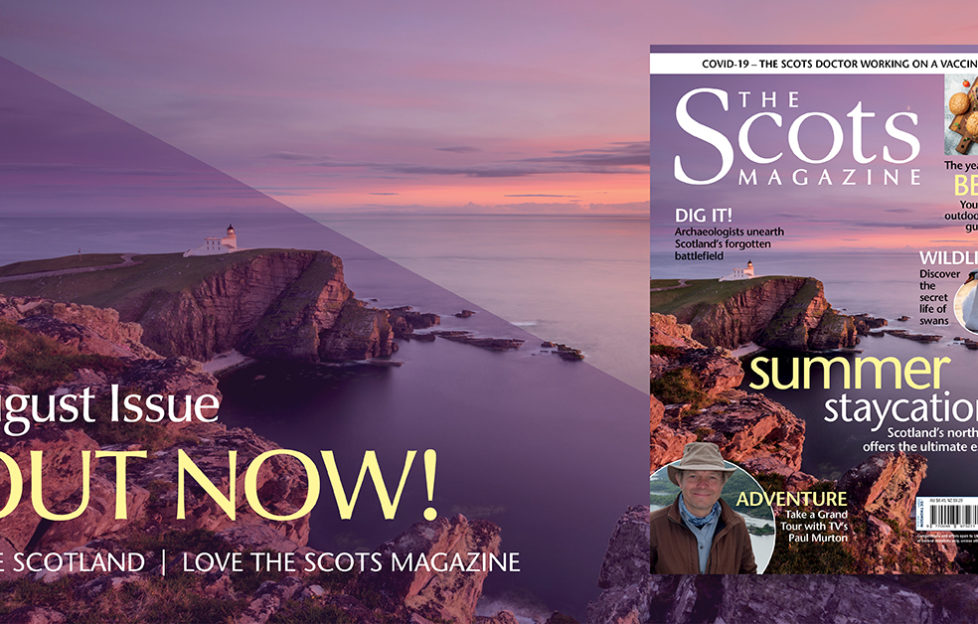 ---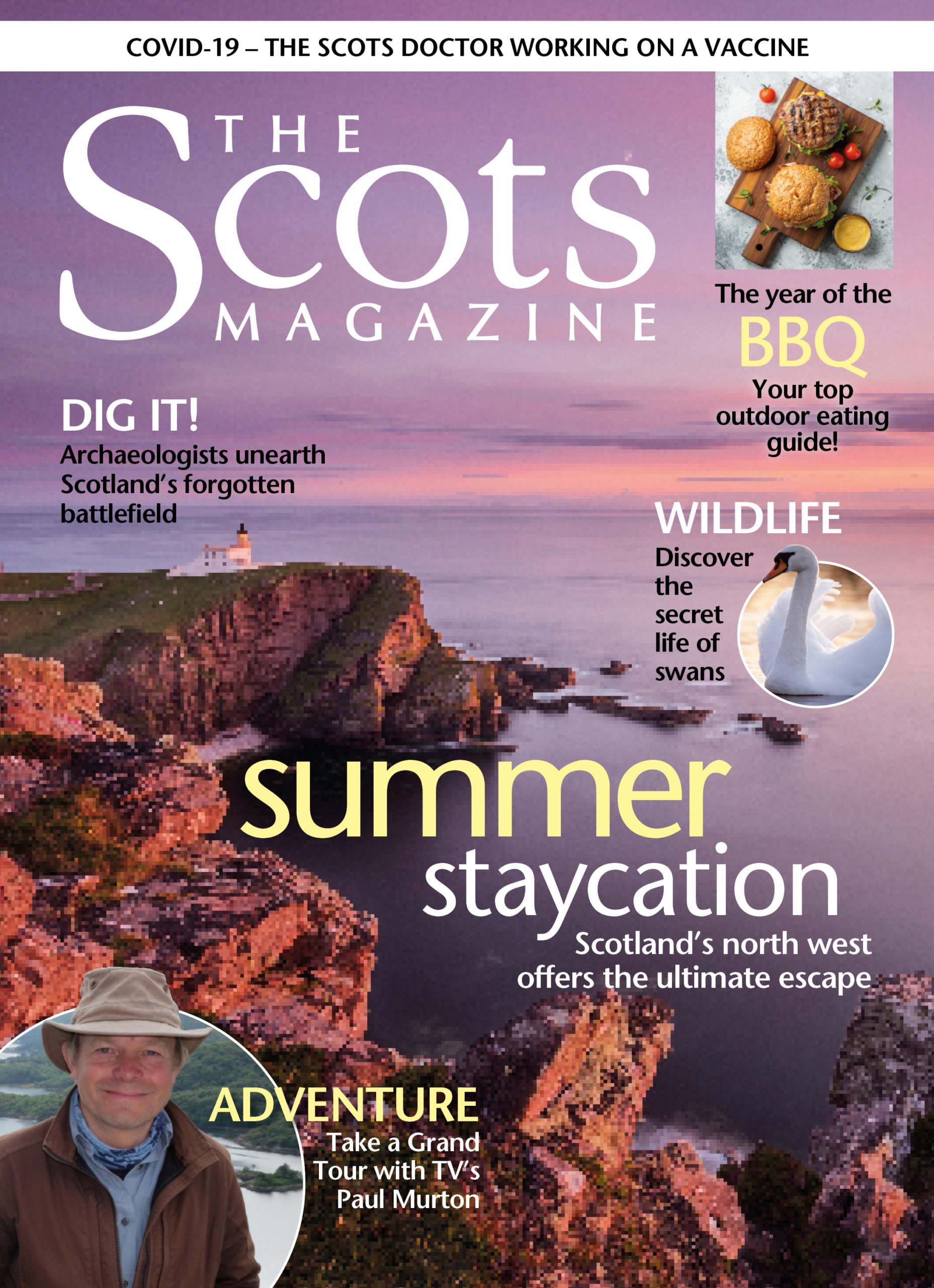 You can find your nearest stockist by entering 
your postcode here or purchase a single issue online.
Get it digitally to your smartphone or tablet, too
– just visit the app store, or get a digital subscription.
---
CONTENTS
Travel through the stunning North West with this month's Focus
My Scotland Actor and comedian Elaine C. Smith shares the Scottish places close to her heart
Reviews of the latest top releases in Scottish publishing Scottish Bookshelf
Set sail to the isle of Handa off Scotland's north-west coast

Don't miss this exclusive interview with presenter, Paul Murton, of Grand Tours of Scotland
Discover the secret life of swans revealed in our wildlife column by top nature writer Jim Crumley
The Great Eight discover priceless treasures hidden behind the imposing gates of Stirling Castle
Fife-based vintage specialist Scaramanga has become an essential resource for props on blockbuster film sets
 A-Z Of Great Scots why John Baird's fight for democracy and workers' rights should be celebrated
A new excavation in Fife hopes to unearth the secrets of the 1651 Battle of Pitreavie
Read our exclusive interview with Dr Kate Broderick, the Scots doctor at the forefront of efforts to develop a Covid-19 vaccine
Carina's Kitchen summer means seafood, so rustle up a spectacular platter with the help of your star chef
Our photographic series Scotland's Islands visits a paradise of white sand on Eriskay
Polly Pullar nurses a sickly, abandoned red deer fawn – but will her care be enough?
 Author Matthew Fitt is on a crusade to bring the Scots language back to schools
Sound Of Scotland Glasgow-based Kapil Seshasayee uses music to explore deeper issues
Kenny MacAskill Scottish politics was something of a family affair for Keir Hardie and his relatives
Have a listen to the latest Scottish series exploding onto the podcast scene
Escape to one of the last great wildernesses – only accessible by ferry or a long walk in
Break out the barbie and dine al fresco with this fun food guide
Slàinte Mhath a partnership between Forfar in Angus and Ordos in Inner Mongolia shows promise for future whisky developments
Cameron McNeish finds the jewels of nature in a walk right from his doorstep
Mountain guide Adrian's tales from Skye's famous ridge
Plus our pick of the best…
The Great Gear Guide, Around Scotland events,
and reviews of the best hotels and restaurants
will keep you right this month.
---

Never Miss An Issue

Of The Scots Magazine.
Save an incredible 50% on the shop price when you subscribe!
Or find y

our nearest stockist

here

.