The Scots Magazine August 2021 Issue – Out Now!
---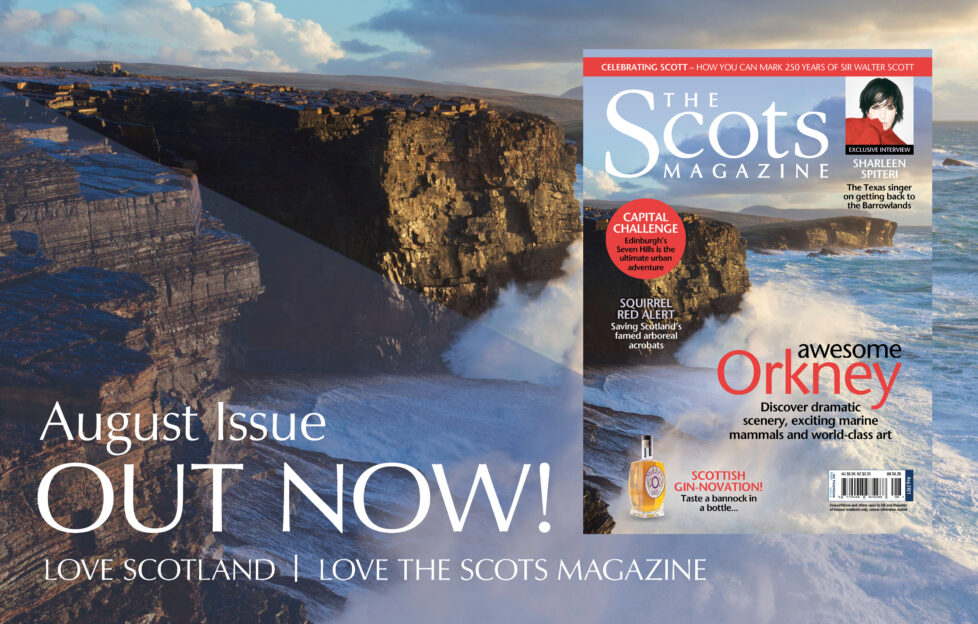 ---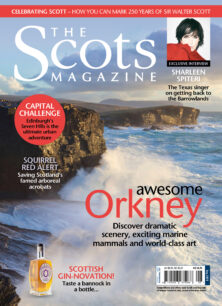 You can find your nearest stockist by entering 
your postcode here.
Get it digitally to your smartphone or tablet, too
– just visit the app store, or get a digital subscription.
---
CONTENTS
Discover the dramatic wonders of Orkney in this month's Focus
Summer Of Fun online and in-person events from across the country to enjoy this month
My Scotland Celebrity chef Tony Singh MBE on his favourite places
Festival City Is Back! Celebrate the long-awaited return of Edinburgh's world-famous August festivals
Wee Blether with actor Colin McCredie on getting back to the stage at Pitlochry Festival Theatre
Help save Scotland's mischievous and beloved red squirrel from a
n uncertain future
A-Z Of Great Scots Paralympian Isabel Newstead, overcame personal tragedy to achieve her dreams
Wee Blether Kris Boyd, former footballer and founder of mental health charity, The Kris Boyd Charity
Jim Crumley tracks the inhabitants of the River Tay's reed beds, from grey seal to marsh harrier
Celebrating Sir Walter Scott's birthday, and his impact on Scotland
The Great Eight follow in Sir Walter Scott's footsteps at his treasured home, Abbotsford House
Don't miss our interview with Texas frontwoman Sharleen Spiteri, as she introduces their new album, Hi
Graphic designer turned novelist Dan Scottow on his compelling new thrillers
 Scottish Bookshelf a round-up of the very best of the country's new releases in fact and fiction
Sound Of Scotland Edinburgh International Festival brings live music back
 Slàinte Mhath Selkirk Distillery is putting the Borders firmly on the Scotland's gin map
Scottish Kitchen this month's star chef, Katia Crolla, shares her recipe for Spaghetti alle vongole
Take a trip to sunny North Berwick for the fantastic Fringe By The Sea festival
Meet the team behind Pocket Moutains – the popular Scottish guide books
 Cameron McNeish visits Am Moine Mhor, Scotland's vast Arctic tableland
A Capital Challenge – running Edinburgh's fabled Seven Hills in one afternoon
Kenny MacAskill on Scotland's two Communist Party MPs
Scotland's Islands Unwind on the tranquil isles of Ulva and Gometra
Plus our pick of the best…
The Great Gear Guide, Around Scotland events,
and reviews of the best hotels and restaurants
will keep you right this month.
---
Never Miss An Issue

Of The Scots Magazine.
Save an incredible 50% on the shop price when you subscribe!
Or find y

our nearest stockist

here

.