7 Autumn Cycle Routes In Scotland!
---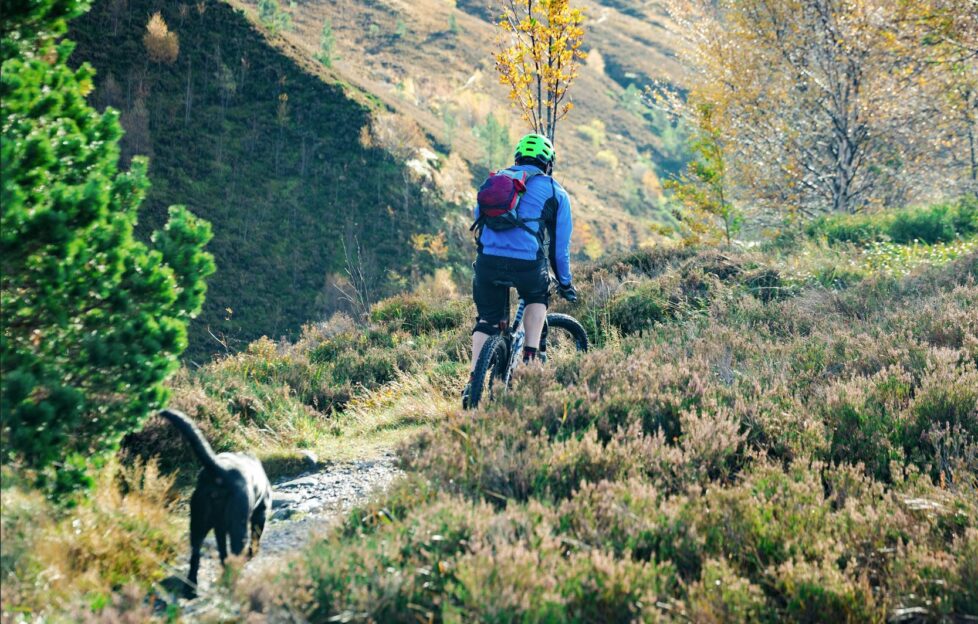 Explore Scotland's palette of crisp and colourful foliage with these 7 autumnal cycle routes…
For cyclists seeking to immerse themselves in the splendour of the changing seasons, there are plenty of roads in Scotland to ride. We've pulled together our favourite 7 autumn cycle routes to explore.
As the vibrancy of summer gives way to the warm and earthy tones of autumn, Scotland transforms into a breath-taking canvas.
Enjoy this list of picturesque routes promising an unforgettable leaf fallen adventure!
Loch Katrine Loop, Trossachs National Park
This route circles the mesmerizing Loch Katrine, offering cyclists a chance to witness the reflection of golden foliage on the still waters. The 13-mile loop is surrounded by mountains, creating an awe-inspiring backdrop that becomes even more enchanting during the fall months.
Speyside Way, Moray and Highland
Perfect for those seeking a longer adventure, the Speyside Way is one of the four official Long Distance Routes in Scotland as a 66-miles. Enjoy a route that winds through forests, moorlands, and the heart of whisky country. Autumn unveils a tapestry of warm colours along the trail, creating a striking contrast with the crisp blue skies above.
Glencoe Circuit, Scottish Highlands
For the more adventurous cyclist, the Glencoe Circuit offers a challenging ride through one of Scotland's most dramatic landscapes. This popular 20-mile circuit route is a series of twisting roads that takes riders through glens and colourful foliage, while the iconic mountains stand as witnesses to the changing season.
 Isle of Arran Coastal Route, Firth of Clyde
Combining coastal beauty with countryside charm, the Isle of Arran Coastal Route encircles the entire island. The 56-mile route treats cyclists to breath-taking sea views, rolling hills covered in heather and gorse, and the tranquillity of small villages draped in autumnal hues. You will spot so much wildlife, too!
The Loch Ness 360°, Scottish Highlands
This Loch Ness loop is a ride of about 80 miles around the legendary loch. Autumn brings a touch of magic to the route as the surrounding forests transform into a riot of oranges and golds, creating a captivating panorama for riders.
Deeside Way, Aberdeenshire
Following the old Royal Deeside railway line, making this a spooky 41-mile trail that meanders through woodlands, along the River Dee, and past old stations and picturesque castles.
Five Ferries Route, West Coast Adventure
A true Scottish cycling adventure, the Five Ferries Route combines cycling with island-hopping. This epic  234-mile journey from Campbelltown to Inverness incorporates five ferry crossings and offers an opportunity to witness the coastal landscapes in their autumnal splendour, with the added charm of quaint villages and coastal vistas.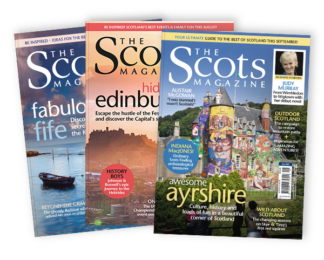 Discover more to do in Scotland every month in The Scots Magazine! Subscribe today
(CLICK HERE)
Looking for cycle routes too? We have a few more suggestions here >>