Belladrum – A Whole Weekend Of Family Fun
---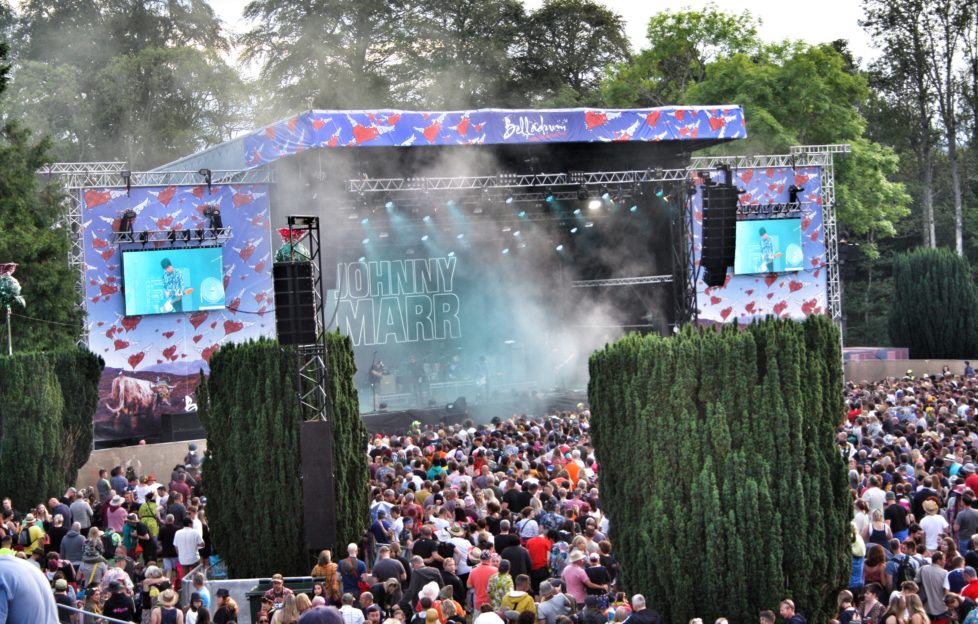 The Belladrum Tartan Heart Festival returned to Inverness-shire this year and we sent festival reviewer, Dawn Geddes, along for the three-day adventure
MUSIC FESTIVALS are something I used to love, but when I had kids, they just seemed to fall off my annual calendar. Organising babysitters for a whole weekend just seemed like too much hassle, and taking them with me, seemed virtually impossible, because let's face it, a field filled with drunken festival goers and dirty portaloos aren't exactly the ideal place for kids.
So, when I first heard about Belladrum, Tartan Heart Festival, an event which apparently caters for families, I have to admit, I was ever so slightly sceptical. I mean really, how family orientated could a three-day music event actually be? Last weekend, I got myself up to the Highland festival, with my husband and two kids in tow, to find out.
When we entered the stunning festival arena on Thursday, I was immediately bowled over by just how big it was. Usually, festivals are all about their music stages and Bella is no exception with 10 of them dotted around the place, playing a diverse range of music from folk to bluegrass; but they also have an incredible amount of alternative entertainment on offer too.
From children's area Tir Nan Nog which features children's games and entertainment such as puppet shows to The Venus Flytrap Palais which has a jam-packed programme including everything from wrestling to magicians. Belladrum even has its own spoken word tent, the Verb Garden and a walled garden filled with steam engines and environmental and craft workshops.
With such a huge spectrum of events on offer, it wasn't difficult to please everyone and we managed to pack in an incredible amount of entertainment over the three days.
Seeing big names like Tom Odell, Johnny Marr and Lewis Capaldi perform, pleased us parents, while my youngest was delighted to see kid entertainers Fun Box. My eldest, and most difficult to please child, was thoroughly entertained by the Sensational David Bowie, and thought hypnotist Grant Saunders, was just about the best thing she'd ever seen.
On the Saturday, I even managed to sneak away and get some festival 'me time' in The Verb Garden, where I saw the amazing spoken work poet Jenny Lindsay, perform her latest show This Script, while my husband and kids enjoyed some of Belladrum's many carnival rides.
One of my many parenting bug bears is the lack of kid friendly food available at events, but that was not a problem at Belladrum either, with a huge variety of food vendors on offer, selling delicious grub for foodies and the fussy eaters alike.
And what's more, you didn't have to spend a fortune either, with a Co-op on site offering sandwich meal deals and the option to bring your own picnic into the festival with you.
One of the things I was most impressed with was Belladrum's family friendly vibe. This really is an event that has something for people of all ages and it's lovely to see families, really being welcomed.
During our time there, we saw no fights, no drunken arguments and amazingly, even the toilets managed to stay clean throughout the weekend.
We left beautiful Belladrum on Saturday night with heavy hearts, vowing to go back again next year. Now that we've found a festival that really is for the whole family, there really is no stopping us.