Books, Books and More Books
---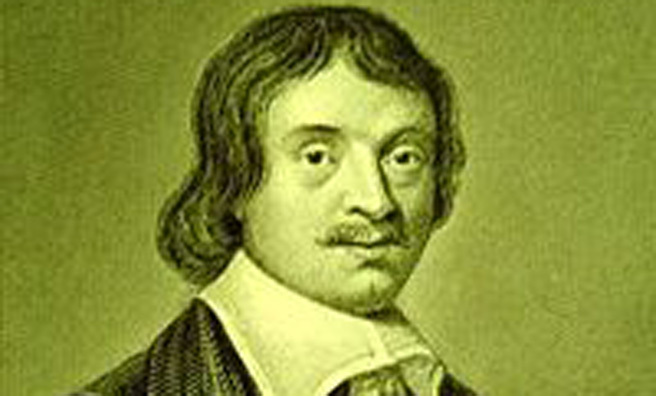 Robert Leighton
The worth of one former Bishop of Dunblane's gift to the nation is impossible to determine…
The legacy of £100 was left by Robert Leighton, Bishop of Dunblane from 1661-1670, on his deathbed in 1684 and led to the building of what today is called the Leighton Library and is the oldest purpose-built library in Scotland, still in its original location.
However, the original sum proved insufficient and was added to by Leighton's nephew and a local landowner. When the building was complete, the next task was to transport his books from his retirement home in Sussex where he lived with his step-sister. They came up by boat to Leith, then to Stirling by way of the River Forth. Horse and cart saw them transported to Dunblane where they were slotted into oak shelves. The books you see along the east wall of the library are those that were Leighton's personal collection, numbering some 1400. The other books, which total around 4500, have been added over time by the Trustees of the library and by private donation.
The oldest book dates back to 1504!
The books have been fully catalogued and can be accessed at Stirling University. Students are allowed access to the books and manuscripts for academic study.
The oldest book in the library is a treatise on the Psalms by a Hungarian preacher called Pelbert and dates from 1504. The smallest book is called The Imitation of the Life of Christ by St Thomas a'Kempis and is reputed to be Leighton's favourite book.
There are three copies to be found in the library, one of which, the smallest, could have been carried conveniently in the pocket and was believed to be the constant companion of the Bishop. Certainly it has been much used and contains many notes and jottings by the Bishop, a typical characteristic of his and always done in the language in which the book was written.
Visitors to the library will see an oval-shaped marble plaque on the east wall. This was originally paid for by Leighton's nephew Edward Lightmaker and would have had the inscription "Bibliotecca Leightoniana" inscribed upon it. However, it is in a somewhat decayed state, and remains an ambition of the custodian Graeme Young, trustees and volunteers to secure funding for its restoration.
The latest fundraising venture takes place in Dunblane on Sunday, February 14, at 3pm when the Edinburgh Renaissance Band will perform. For tickets, phone 01786 822305.
---
Getting there
The Leighton Library is situated right in front of the Cathedral in the centre of Dunblane, across the road from Andy Murray's Golden Postbox. For Sat Nav users, the postcode is FK15 0AQ.