Broch of Gurness & Isle of Rousay
---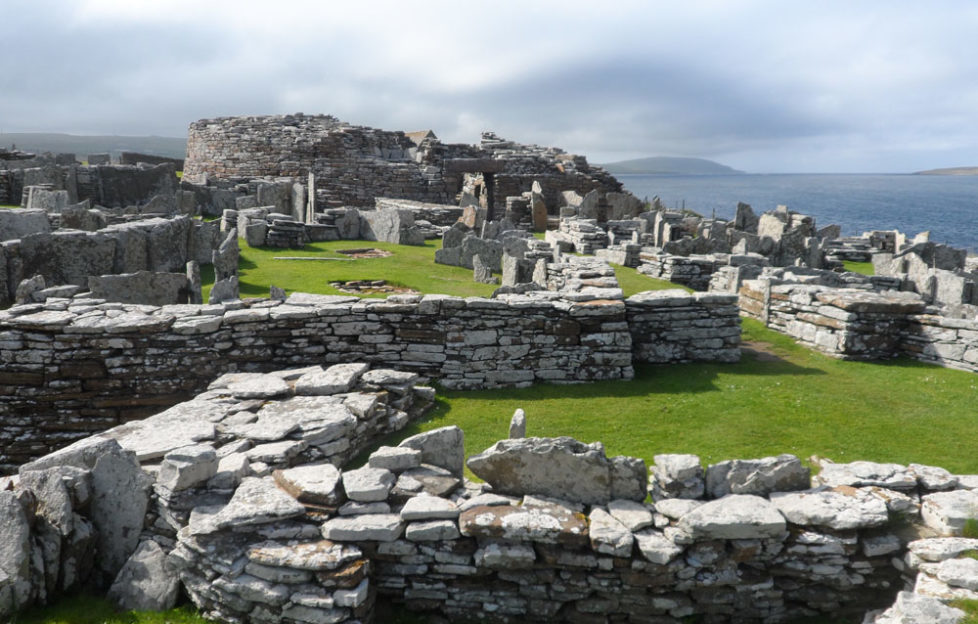 Orkney Broch of Gurness
A place of standing stones and innumerable archaeological treasures – history is almost tangible in the Orkney air.
The isles, which lie off the extreme northern edge of the Scottish mainland, radiate ancient energy. Perhaps the most enduring embodiments of this are the brochs, the ancestors of Scotland's stone castles.
All are ruinous shells, causing many visitors to bypass them for the more famous draws of Skara Brae and the Ring of Brodgar. In this they are sorely mistaken, for sites such as the Broch of Gurness, which stands along the Eynhallow Sound, are wonders to behold.
Brochs – utterly unique to Scotland – are stone towers dating from the Iron Age, which in Scotland ran from approximately 800 BCE until the arrival of Christianity and literacy in the 6th century CE.
It's no wonder Rousay is sometimes known as "The Egypt of the North".
A purely defensive intent for brochs is unlikely since large-scale military action was very rare in the Iron Age, with cattle raiding being the usual form of feuding. More likely, brochs were especially sturdy residences and storehouses for the local elite.
The Broch of Gurness is surrounded by a remarkable settlement which includes a clover-shaped domicile as well as the grave of a viking woman. Norse raiders and settlers forged their way into Orkney's identity, with the islands remaining under the control of the Kingdom of Norway until 1472.
The Brough of Birsay, located twelve miles west of Gurness on a tidal island, is an exhilarating location where you can discover more about this side of Orkney's story, as is the ruin of Cubbie Roo's Castle on the Isle of Wyre.
The Broch of Gurness is one of 11 that guarded the Sound. Strikingly, Gurness can be seen from another memorable broch, Midhowe on Rousay. A ferry trip to the island of Rousay cannot be highly enough recommend. The past stands in seamless relation to the present there, with Iron Age forts sharing the same fields as 19th century crofting houses and 4,000 year old burial tombs, known as cairns (with delightful names such as the Knap of Yarso, Taversoe Tuick, and Blackhammer). No wonder, then, that the Westness Walk on Rousay has gained the moniker of "the Egypt of the North".
---
Adventurer's Guide
The Broch of Gurness is 16 miles northwest of Kirkwall off of the A966.
It's open every day from April 1 to September 30. Accessible by public transport on the Stagecoach 6, though cycling is an unforgettable way to tour Orkney.
Rousay is accessed via the Tingwall ferry, as is the Isle of Wyre.
Allow a minimum of 1.5hrs at the Broch of Gurness, 2hrs on Wyre, and ideally a full day on Rousay.
---
Broch Facts
Brochs are only found in Scotland
They're among the most sophisticated dry-stone buildings ever made
Mostly restricted to coastal sites
Most common in far north-east and western seaboards
Walls can be 10ft thick