Carnegie Museum
---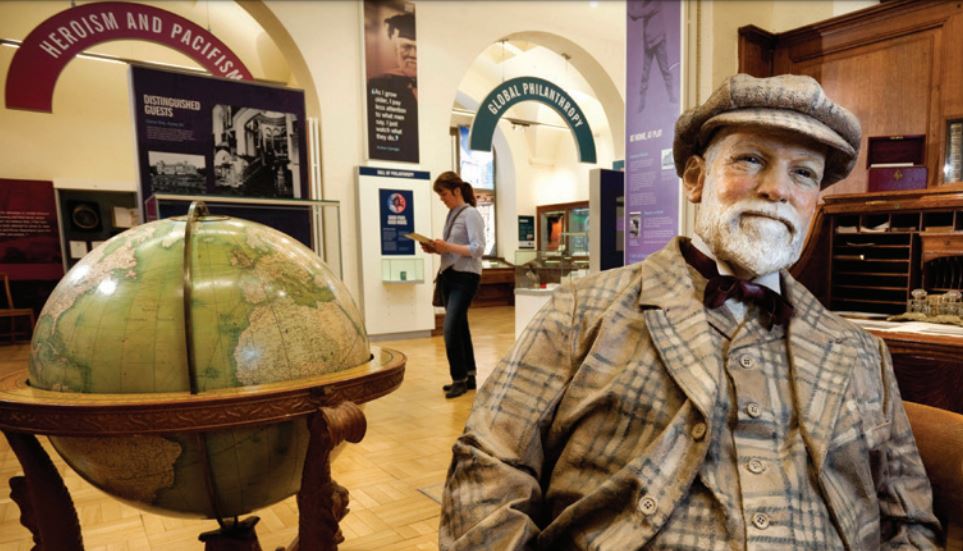 One of Scotland's most notable "sons" is the industrialist, business magnate and philanthropist Andrew Carnegie…
The 100th anniversary of Andrew Carnegie's death was in 2019, and you can commemorate this great man by visiting his birthplace museum on Dunfermline's Moodie Street.
The original Birthplace Cottage, where Carnegie was born, was built in the 1770s, and has been restored to look as it would have done during his childhood. With cramped living spaces upstairs, the cottage also boasts a weaver's workshop with a working damask linen handloom.
Born in Dunfermline in 1835, Carnegie and his family emigrated to the United States in 1848. He was to become one of the country's richest men and leading philanthropists. During the last 18 years of
his life, he gave away about $350 million to charities, foundations and universities.
The Exhibition Hall tells the story of Carnegie in America and his transition from a textile mill bobbin boy to a multi-millionaire – and his determination to give away nearly 90% of his personal fortune.
His name lives on through many buildings he endowed, including the Carnegie Hall, both in Dunfermline and New York, and the Carnegie Community Centre, Vancouver.