A Morning of Mozart with Christian Blackshaw – Review
---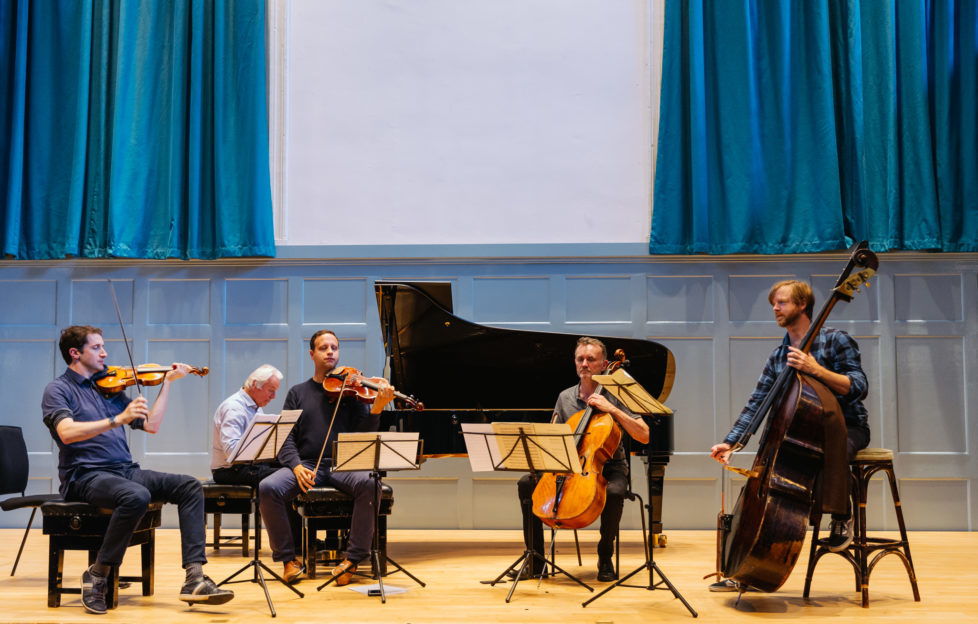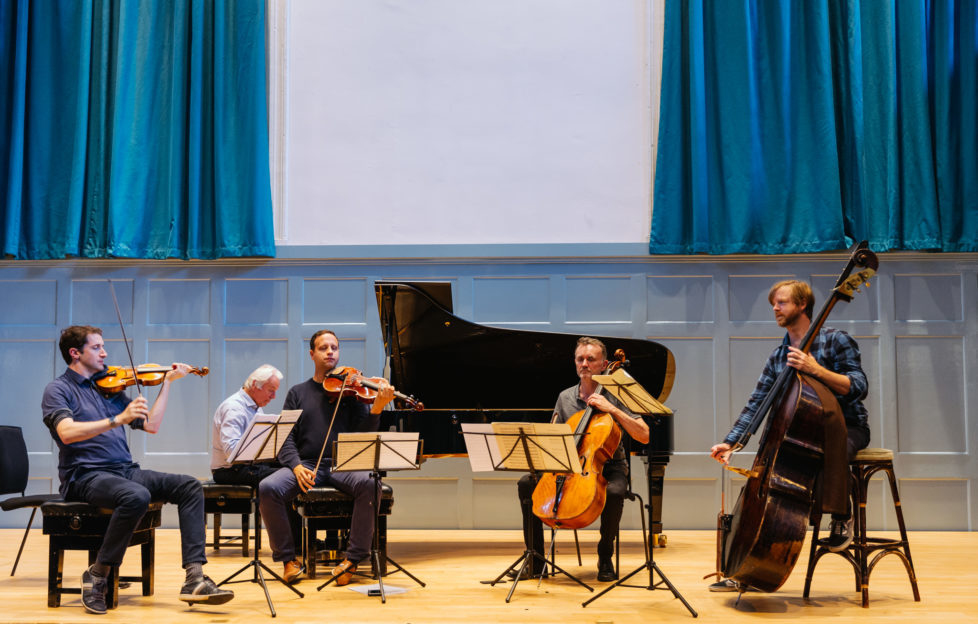 Garry Fraser was in his element at this morning performance of Mozart and Schubert at the Queen's Hall
Sometimes the opening bars of a work can trigger the imagination or revive memories of times past.
The opening two bars of the concert by Christian Blackshaw and soloists of the Berlin Philharmonic certainly did the latter. They took me back over 40 years. Mozart's G minor piano quartet in a school music room. However, that's where the connection ends. Myself and my fellow musicians were light years away from this stellar performance!
However, I found the interpretation and performance of the three strings – Noah Bendix-Balgley (violin), Mate Szucs (viola) and Martin Lohr (cello) – more satisfying than that of Blackshaw. Was the next piece in the programme preying on his mind? Maybe so, but the switch in intensity of performance was palpable. The mood of the music had some part to play as well.
From the light Mozart to the austerity of Schubert's A minor sonata, from chalk to cheese. But it was a switch that Christian Blackshaw took to heart with an outstanding display.
The funeral start is punctuated by moments of light, a "world weariness" – as the programme notes describe – interrupted by serenity. The second movement was beauty personified. Lightness of touch is paramount in the final vivace, but Blackshaw's dexterity and fleetness of fingers triumphed over all. It was a scintillating performance.
Then came one of the most famous chamber music works ever written. Schubert's Trout quintet, with the Mozart ensemble joined by bassist Matthew Macdonald. 45 of minutes of magic, with the penultimate movement producing the set of theme and variations that gives the quintet its name. And it has that "false finish" that always catches folk unawares! Faultless and fantastic stuff  and another memorable morning in the Queen's Hall.
Thanks again to the Edinburgh International Festival.