Christmas Q-Aye – Scottish Facts Part 3
---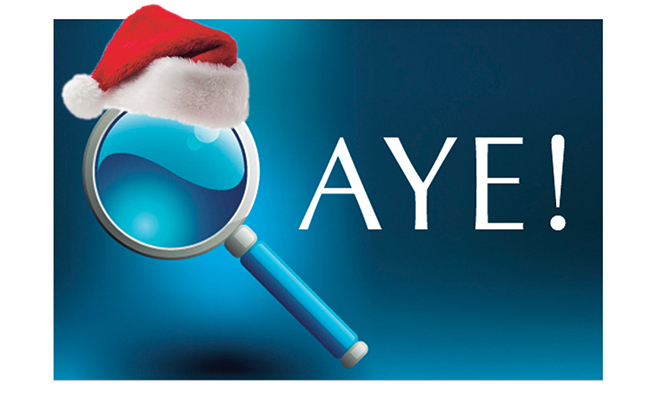 Festive facts in the spirit of the season
Put yourself to the test with our collection of weird and wonderful Scottish Christmas Facts. How many did you know?

9. No Rodeo Drive Christmas shopping for Oscar winning actress, Tilda Swinton. Instead, she loves knitting her friends and family long scarves made from alpaca wool from a farm near her home in Morayshire.

10. Comedian Billy Connolly is the celebrity that most Scots would like to eat, drink and be merry with at Christmas according to a YouGov poll. The Big Yin received 44% of votes. Andy Murray, Lorraine Kelly and Ewan McGregor were also high up on the guest wish list.

11. He was always a bit prickly! Now football legend, Sir Alex Ferguson has his own brand of Christmas tree! Fans can order the artificial Ferguson Fir or 'Firgie for around £70 from Christmas Tree World in Wigan. The owner is a big Manchester United fan and neighbour of Sir Alex's in Cheshire.

12. Tina Sergbine from Fife can wrap a Christmas present in under a minute and she wraps well over a thousand during the festive period. Tina is an Amazon super-wrapper. She gets through 4-5 rolls of sticky tape every day. Unfortunately, she doesn't do house calls.