Are You The World's Best Marmalade Maker?
---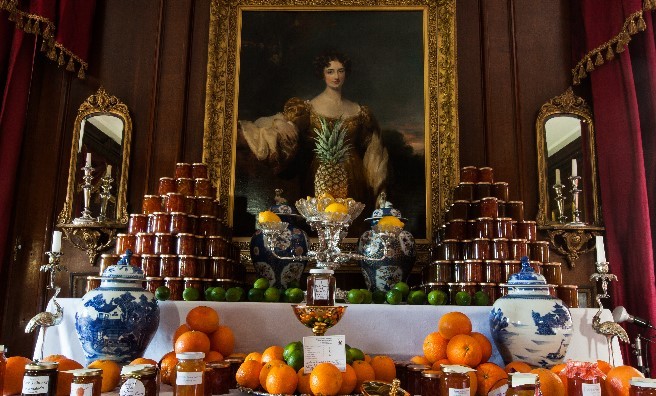 Marmalade - the food of kings and Clan Chiefs!
If you reckon you've got what it takes to be 2015's Master Marmalade Maker, there are only two weeks left to enter The World's Original Marmalade Awards & Festival.
Although some say that the first real marmalade was made by Keiller's of Dundee, marmalade has been made in Scotland and England for many centuries and appears in menus as far back as the Elizabethan times. So, if your marmalade is worthy of an award, get peeling those citrus fruits!
Entries for the 2015 awards need to be received no later than Sunday February 15 and founder Jane Hasell-McCosh revealed that jars of golden marmalade have been received from as far afield as Australia, Mexico, Spain, Canada, Idaho, New Zealand, Japan, the Bahamas and Singapore. "Many are accompanied by hand written notes telling us charming marmalade stories," added Jane.
The Stirring of the Clans
New for 2015, which is the 10th Anniversary of the Awards, are several new categories which are already proving popular with participants. These include the Marmalade MacNab, which is for a marmalade designed to be eaten with fur, fish or fowl and The Stirring of the Clans category, which challenges Scots to pitch their marmalade against rival clans.
A call has gone out from the Clan chieftains of Scotland for clan members to enter a jar of homemade marmalade (and a lid covered with the respective tartan of their clan), along with, if possible, anecdotal evidence of the recipe's lineage.
The World's Original Marmalade
The Awards, which last year raised over £23,000 for charity, are held during The World's Original Marmalade Festival, which takes place at Dalemain in the Lake District on February 28 and March 1, 2015.
Last year, around 2,400 amateur and commercial marmalade entrants from across the globe submitted jars to the competition. This year, entrants can drop-off their jars in person at a network of marmalade collection points, including Mackays in Arbroath (where Mackays are offering a marmalade exchange for every jar delivered to them); Herbies Deli in Edinburgh; and Hopetoun Farm Shop in Newton.
As always, all proceeds from amateur entry fees will be donated to charity – over the years, the marmalade Awards have raised over £150,000 for palliative care all over the world – and the 2015 beneficiaries are Hospice at Home, Action Medical Research and Marie Curie in Scotland.
The closing date for entries is February 15, 2015 – for more information, click here.