Darling: The Big Vote
---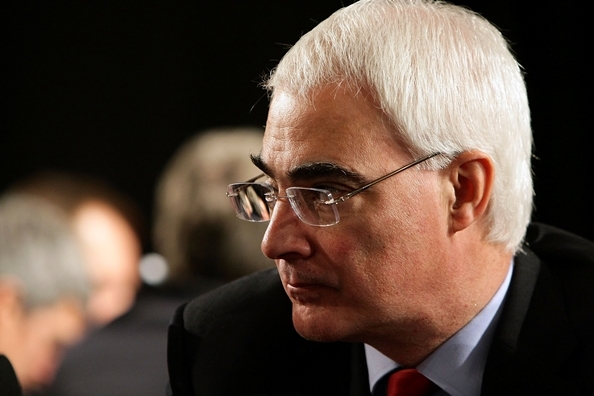 Alistair Darling
It's Scotland's Big Day! Still undecided? Here's what Alistair Darling, leader of the Better Together campaign, said in the August issue of The Scots Magazine…
"The decision we will take on September 18 will decide much about our future and, more importantly, our children's future. It is one which we cannot get wrong or arrive at on the basis of any false prospectus.
I believe profoundly that it is in Scotland's best interests to remain as part of the United Kingdom with a strong Scottish Parliament at Holyrood in Edinburgh.
No Thanks is not a negative when the proposition you are rejecting is one that would damage the country you love.
I believe the economic arguments for independence have been thoroughly discredited. One expert witness after another bears the same testimony – that we would have more debt, higher taxes, deeper cuts to public services if the ambitions of Nationalism were to be met.
Every substantial sector of the Scottish economy sends the same message – that we are so closely integrated into the wider British economy that it would be folly to try to disentangle the two.
Scotland's economy has huge strengths. We have world-class centres of academic and scientific research. Our engineering skills are truly world-class. Our financial services sector flourishes. Our creative industries are at the cutting-edge.
It is an indisputable matter of fact and history that all of these have developed and flourished in Scotland, as part of the United Kingdom.
The choice on September 18 is between two Scottish visions of Scotland's future. The Nationalists will be offering the negativity of pig-in-a-poke separation. We are offering the guarantee of a constitutional future for Scotland which corresponds with what the great majority of Scots want.
In General Elections the pendulum can swing both ways but in the case of this referendum, there is no pendulum on offer – only a one-way ticket which would be irreversible.
Separatism boasts it only has to win once and we must ensure that the boast does not become reality. My essential message to the people of Scotland is that whatever our problems and challenges, breaking up our small island into separate states is not the answer.
I did not come into politics to argue endlessly about the constitution. I want to get back to working to create a more socially just society.
But in order to create the conditions in which these great causes can be given the priority they merit in Scotland and beyond, we must first settle the independence question with a firm and resounding response – No Thanks. We are better together and that is the best of both worlds that we will offer on September 18."