Dippy The Diplodocus Arrives At Kelvingrove
---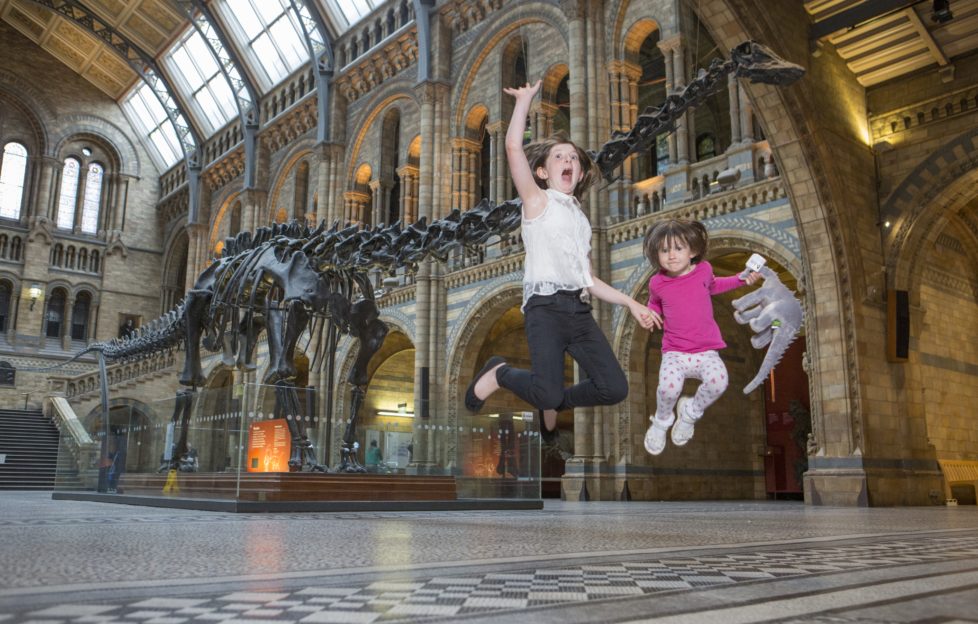 Watch Dippy, the Natural History Museum's famous diplodocus, make his grand entrance in Glasgow!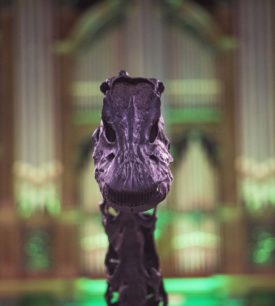 Never before on public display outside of London, Dippy the Diplodocus has made his first steps out of the hallowed halls of London's Natural History Museum.
The only Scottish stop on his almost three-year, cross-country journey, Dippy has stomped his way into Glasgow's Kelvingrove Museum!
After delighting over 130,000 people at Ulster Museum Belfast the splendid 292 bone structure, now replete as an impressive 21.3 meter long diplodocus cast, greets guests entering the Centre Hall at Kelvingrove Museum.
Watch A Timelapse of Dippy's Construction
'A little like a homecoming'
"Dippy has arrived. There is a wonderful sense of excitement surrounding the biggest thing to arrive at Kelvingrove Museum – quite literally – this year" said Chair of Glasgow Life, Councillor Archie Graham.
"We're delighted to be the only Scottish venue to host the iconic dinosaur. It feels a little like a homecoming given the conversations that lead to his creation started at Skibo Castle, home of Andrew Carnegie and it was a pleasure to have his great-grandson with us for the opening. "
The eagerly awaited Dippy on Tour: A Natural History Adventure is open from Tuesday 22 January and will run until 6 May 2019. Admission is free and you do not require a ticket to visit.
'Inspire The Nation'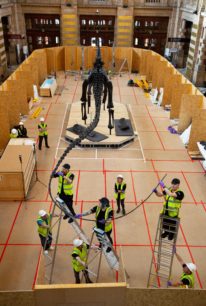 "To see Andrew Carnegie's Dippy arrive on Scottish soil is amazing," said Emillie McQuade, a Sunnyside Ocean Defender. "We hope he continues to inspire the nation to rediscover nature as he works his way around the UK."
Dippy has delighted visitors since he arrived in London in 1905 and the national tour has been made possible thanks to support from the Garfield Weston Foundation
Kelvingrove Art Gallery and Museum is located on Argyle Street, Glasgow G3 8AG Tel: 0141 276 9599.  Open Monday to Thursday and Saturday 10am to 5pm and Friday and Sunday 11am to 5pm.
For more information, click here.
All images © CSG CIC Glasgow Museums