Dundee's Deacon Blue Ambassador
---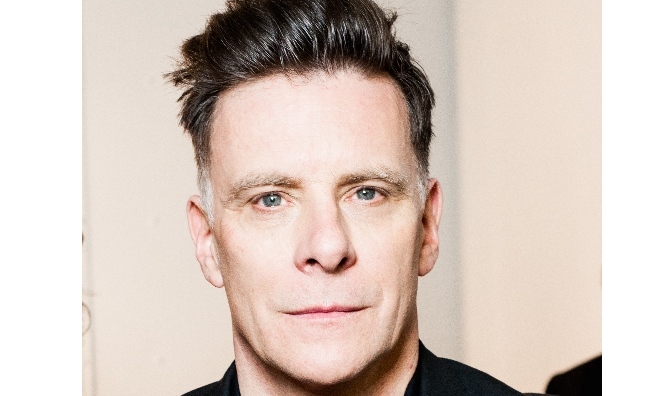 Ricky Ross has accepted the invitation to join the Dundee Ambassador programme run by the One City, Many Discoveries campaign to promote the city
Ricky Ross is a proud Dundonian – and having accepted the invitation to become Dundee's latest Ambassador, the Deacon Blue frontman has more reason than ever to be proud.
"Dundee is a great city," says Ricky, who was born and raised in the city.
"Dundee has re-invented itself and grown to be this confident centre of excellence in so many fields. Medical and academic research, the games industry and the arts are all huge factors in this, while The Rep has paved the way for Scottish theatre. It's no wonder Dundee is the first UK UNESCO City of Design."
"It's a friendly place with its own humour"
After training as a teacher, in his early 20s, Ricky moved to Glasgow, where he formed Deacon Blue, the multi-million selling band who continue to attract very large audiences.
Latterly, as well as touring and recording with his band, Ricky has also been presenting his own Radio Scotland show Another Country, as well as presenting television shows for the BBC. Ricky has retained his strong bond with Dundee.
"It's a friendly place with its own humour that always makes me laugh," says Ricky, who has written songs about the city and invited fellow Dundee musician Michael Marra to join Deacon Blue on a European tour and, more recently, invited The Hazey Janes to support the band on a tour which saw them play the Royal Albert Hall.
"It was a happy place to grow up"
In addition, the video to Deacon Blue's 2014 album A New House features home movie clips of his family moving into a new home in West Ferry. "For me, it was a happy place to grow up," he recalls.
"I had an extended family and grandparents who all lived there, while my parents' network of teaching, business and church provided me with an extended group of people who had a positive influence on me."
The staunch Dundee United supporter reveals that he's a frequent visitor to the city. "One of my daughters recently graduated from Dundee University , our guitarist Gregor Philp lives in the Ferry and has a studio there where we can work together and, of course, I come back to Tannadice."