Get Gobsmacked! At The Fringe
---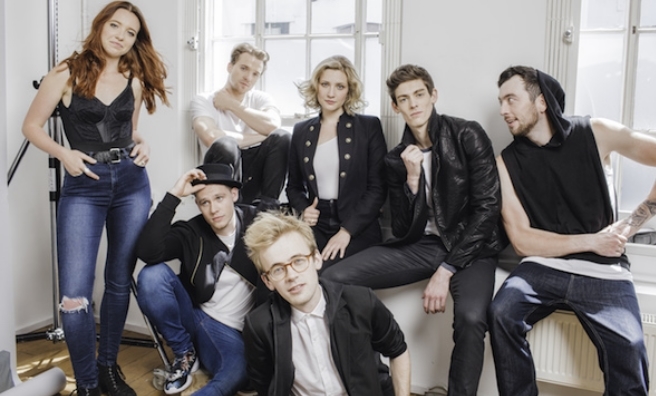 Gobsmacked! - at The Fringe this August.
Gobsmacked! is a cappella as you've never seen or heard it before – and the show makes its debut at this year's Edinburgh Fringe.
From traditional street corner harmonies to cutting-edge, multi-track, live-looping layers, the multi-talented performers produce pitch perfect, mind-blowing soundscapes and songs that have to be seen and heard to be believed.
The young cast of Gobsmacked! – Joanne Evans, Ayanna Coleman-Potempa, Ben Chambers, Alex Spinney, Sebastian Charles, Ed Scott and Ball-Zee – were chosen from over 600. Their musical backgrounds range from opera singers to a beatbox champion to an ex-choral scholar – with a few television actors thrown in for good measure!
Hotly tipped to do for a cappella what Stomp did for drumming
Gobsmacked!, which is hotly tipped to do for a cappella what Stomp did for drumming, has been created by the cream of the UK's entertainment industry. The musical drama tells an urban tale of trying to make it in the big city, with the intertwined lives of the characters revealing stories of hope, love, triumph and loss – told in a unique a cappella style.
Gobsmacked! is at Udderbelly from August 6 – August 31, 4.30pm (apart from 17th). Click here for more info and tickets!
For lots more events happening across Scotland, pick up a copy of this month's issue of The Scots Magazine. On sale now or order online by clicking here.
---
A Wee Preview
Click on the link below to hear what the cast of Gobsmacked! sound like…