Glamis Prom 2016 – A Night At The Movies
---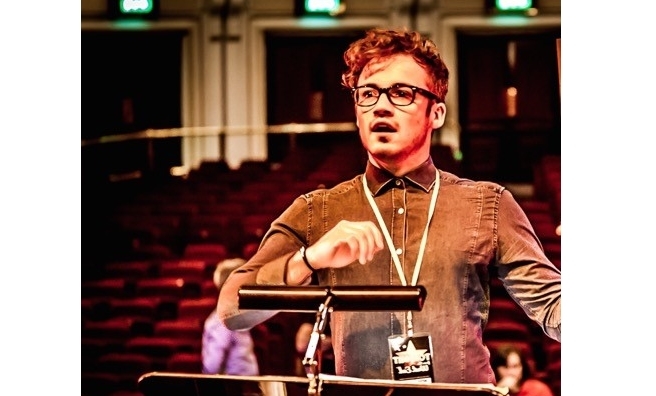 Conductor Marc McBride
After the success of last year's Glamis Prom, on Saturday, July 16, 2016, the fabulous summer evening of music, song and fireworks will happen all over again.
The theme of this year's Glamis Prom will be 'A Summer's Evening At The Movies', treating Proms fans to a medley of cinema classics in the glorious setting of Glamis Castle in the heart of the Angus countryside and featuring the renowned British Sinfonietta Orchestra with an array of special guests.
Classic hits from the silver screen
An all-star cast will take to the stage on the lawn of the historic Glamis Castle and will perform a medley of classic hits from the silver screen. From John Williams to Walt Disney, Ennio Morricone to James Bond and many more in between.
"We are thrilled and excited in equal measure about the programme for this year's show and there may be a few surprise appearances throughout the evening," said Glamis Prom spokesman Peter Ferguson.
'It's a real coup to bring Richard and Adam to perform at Glamis'
Among those appearing at the glittering 2016 event will be Richard & Adam, who are currently sitting at the top of the classical album chart. "It's a real coup to bring Richard and Adam to perform at Glamis," added Peter. "They performed for The Queen recently so they'll be accustomed to playing in a regal setting."

Also making an appearance at the Glamis Prom is soul songstress Mica Paris. "I'm delighted to be performing at Glamis Prom this summer," said Mica, who is know as the Queen of British soul.
'A perfect summer evening filled with some great songs from the big screen'
"It will be a pleasure to sing in such a beautiful and historical setting. I've heard so much about the famous Glamis Prom and I'm looking forward to sharing the stage with the other guest stars and such a fine orchestra.
"All we need now is the sun to shine and we have the makings of a perfect summer evening filled with some great songs from the big screen."
Other performers include Scots-born Melanie Masson, and the return of local boy and West End star, Norman Bowman. Arbroath-born Bowman went down a storm with the audience in 2015 so, by very popular demand, Norman's been invited to join the show once more.
The romantic backdrop of Glamis Castle
Set against the romantic backdrop of Glamis Castle, music lovers can purchase gazebo packages and can bring their own picnics so they can enjoy al fresco food and drinks before and during the show. And, of course, concert goers are encouraged to attend in all their finery, further heightening the glamour and sense of occasion!
For more information about Glamis Prom 2016, including the new 'no rain guarantee' click here.
---
Marc McBride Returns Home
Glamis Prom 2016 will see the return of Dundee born musical director Marc McBride, who will be conducting the British Sinfonietta Orchestra at the outdoor spectacular.
Ex Grove Academy pupil Marc went on to read law at Dundee University before studying at The Royal Academy of Music, from which he graduated with distinction.
"I am so excited to be coming back to Scotland to conduct such a prestigious and historic event in front of friends, family… and my granny," laughed Marc, who now divides his time between London and the USA.
"Film scores are so much fun to conduct and the incredible British Sinfonietta are one of the best session orchestras around. I can't wait!"