Hermitage Castle
---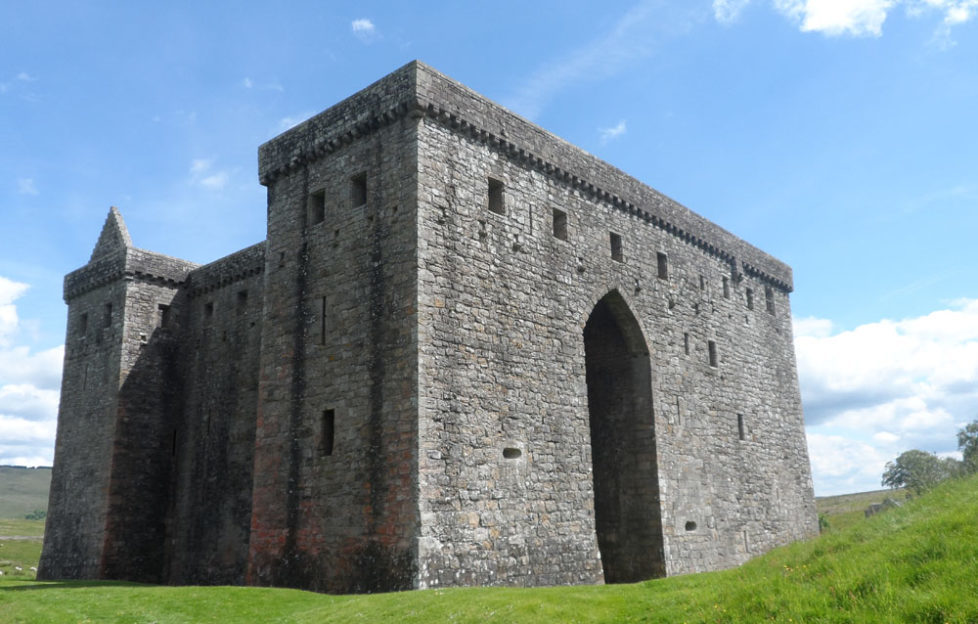 Hermitage Castle Exterior
Nothing truly prepares you for your first glimpse of Hermitage Castle.
It rises stark and seemingly impregnable from among the rolling hills of Liddesdale in the Scottish Borders. And, with its massive towers and archways, resembles a titan with its great jaws agape, ready to devour any foolish enough to test its resolve.
Hermitage Castle may not be the largest or finest castle in Scotland, but it is without question the most intimidating. After all, it needed to be.
Guarding "the bloodiest valley in Britain", Hermitage Castle stood at the centre of constant cross-border and internal warfare along the Scottish-English border, a cycle that forged in blood the identities of many Borders families on both sides such as the Elliots, Scotts and Douglases.
Neither Scots nor English law held much sway in the Borders.
In fact, the very construction of the castle in such a volatile area nearly sparked war between Scotland and England in the 1240s when the two nations were otherise in good standing.
Neither Scots nor English law held much sway in the Borders, with infamous bands of reivers, best thought of as inland pirates, wreaking havoc wherever they went. Reiving reached its height in the 16th century, and many captured reivers languished in Hermitage Castle's pit prison. Other reivers were its masters rather than its prisoners, such as Sir Walter Scott of Buccleuch. The brutality of the reivers is perhaps best summed up by an interesting etymological factoid – the word 'bereaved' originally referred to the loss of a family member to the reiver's habit of raping, pillaging and hostage-taking.
Such a foreboding place is bound to have suitably dark tales surrounding it. A popular, though incorrect legend, tells of the wicked Lord de Soulis, a cruel and hated man who terrorised the local population and unsuccessfully conspired towards the death of Robert the Bruce. Widely 'known' to be involved with witchcraft, it was said that no metal of human making could slay him. The locals got creative, sealing de Soulis in a lead cauldron atop nearby Nine Stane Rig and boiling him alive inside. Far-fetched it may be, but the dark weight emanating from the castle walls makes somehow feel believable.
---
Adventurer's Guide
The castle lies five miles north of Newcastleton and 10 south from Hawick.
It's very remote – nearest railway station 25 miles south at Gretna Green. A car – or very determined set of cycling legs – is required to reach it.
It's well worth the trip, however. While in the area be sure to visit the Liddesdale Heritage Centre, in Newcastleton, and the Heritage Hub in Hawick, both of which have a great deal of information on the castle, folklore, reiving culture, local family histories Borders life.
The castle is open from April 1 to September 30 and is cared for by Historic Scotland.
---
More…