Our January 2015 Issue
---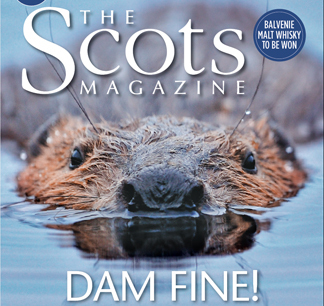 We're getting 2015 off to a great start with our fabulous new issue.
Andrew Marr talks silver linings
The RSPB asks us to watch the birdies
Wendy Glass discovers a clothing label that makes her feel like a million dollars – and as if she's stepped off the set of Downton Abbey!
We visit one of Scotland's Illustrious Golf Courses – The Ailsa
The finishing touches are made to Tom Weir's lifesize bronze statue
Rhona Taylor discovers why Burns Night involves nine days of celebrations in Dumfries – and Carina Contini shares her quick and easy haggis, neeps and tatties recipe
We take a look at the masterpiece of Scottish literature written by a shepherd
Jonathan Whitelaw finds out about the sport sweeping across Scotland – rollar derby – and we also try white water rafting
Jim Crumley watches beavers in the wild
We reveal the 15 images shortlisted in our Photographer of the Year competition – voting's now open so it's time to cast your vote
Garry Fraser visits Perthshire – and there's the chance to win a luxury stay at Fonab Castle
Cameron McNeish blazes a trail from the Mull of Galloway to Oban, while Polly Pullar spends a wild day in Ardnamurchan, John McKendirck cycles round Loch Lomond and Nick Drainey goes on a winter walk at the Ythan Estuary
We find out about a novel way of holidaying – homeswapping
Bridget McGrouther explores the life of the Father of the American National Parks, John Muir and Stephen Roberts finds out about a founding father of Canada – another Scot
A family's tragedy helps tells the story of World War 1
We discover the isle of Tiree's latest contribution to the music scene – Skerryvore
Our Euan downs a dram – which is the perfect excuse to wish you all Happy New Year!