Jon Cozart – Living The Fringe Dream!
---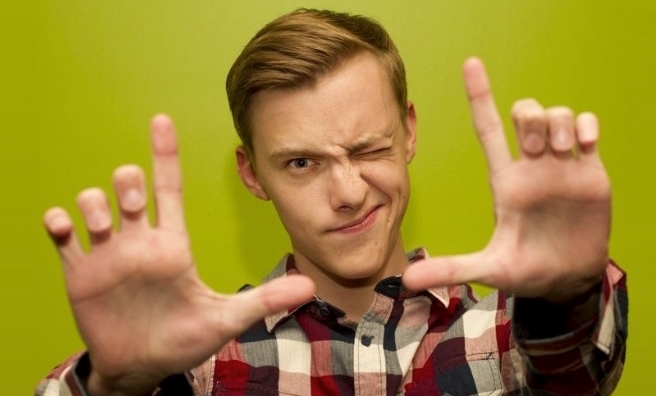 YouTube sensation Jon Cozart moves from online to on the Fringe!
American YouTube star Jon Cozart, whose most popular online clip has had nearly 50 million views, has made the move from virtual into reality with his month-long appearance at The Fringe this August.
Jon first online video clip to go viral was Harry Potter In 99 Seconds but his most popular to date is his take on the Disney Princesses and their life After Ever After, which has had nearly 50 million views. His subsequent videos have all reached a six figure worldwide audience and Jon's own YouTube channel has over 2.9 million subscribers and is still growing.
Laughter Ever After is Jon's first live show and features the best of Jon's online hits, as well as new material written especially for his Edinburgh outing – his first experience of live theatre!
'This is every American's dream'
"I'm so excited to be in Edinburgh – and the UK – for the first time," said Jon (23), who headed to Edinburgh immediately after graduating from University in Austin, Texas. "The Fringe is the perfect excuse to broaden my worldly horizons.
"This is every American's dream. I've always dreamed of writing my own show and performing live comedy. YouTube is nice because I get as many takes as I want, but a live audience is a different animal.
"I couldn't be more excited to share my stuff with a couple hundred people a night. Plus… Scottish accents are to die for!"
For more Edinburgh Fringe ideas, pick up a copy of the August issue of The Scots Magazine. In the shops now or order online.
---
Laughter Ever After
When: 5.15pm, 5th – 31st August 2015
Where: Underbelly – Ermintrude (Med Quad)
Tickets: £11 from www.underbellyedinburgh.co.uk
---
Hit or Miss?
We were lucky enough to be at one of Jon's first shows – read our review here.