Linlithgow Palace
---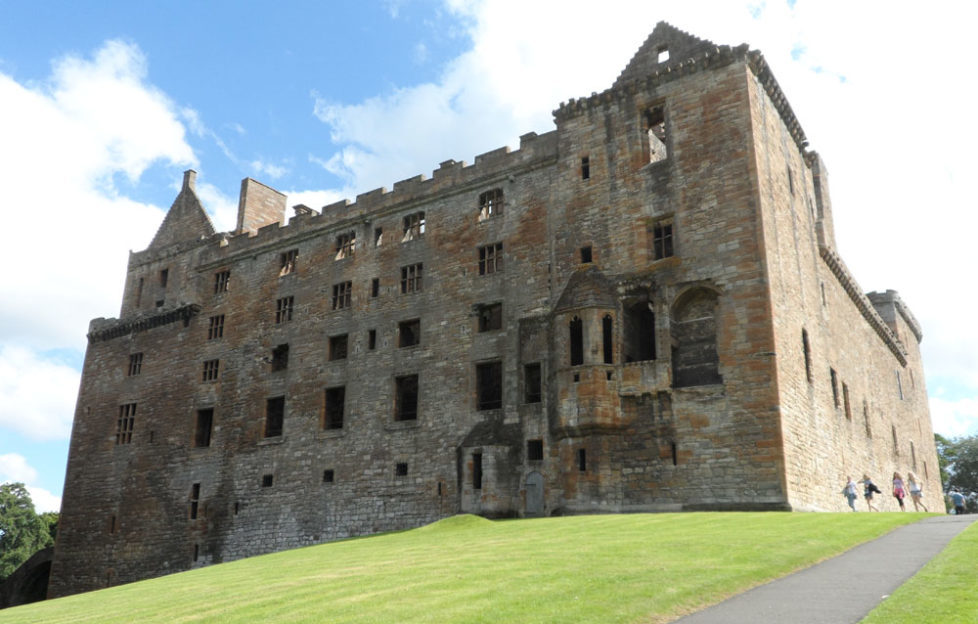 Linlithgow Palace
Few could have anticipated that King James IV's marriage to Margaret Tudor in 1503 would pave the way for an even more momentous union a century later – the Union of Crowns between Scotland and England.
The marriage of "The Thistle and the Rose" was celebrated with a festival of jousting, feasting and hawking on Linlithgow Peel, the earthen ramparts in the shadow of the palace. Historic Scotland recreates this spectacle every year in July. Linlithgow was a suitable venue for such an occasion – 30 years after the wedding, the sophisticated Mary of Guise remarked that she "had never seen such a princely palace".
James IV is known as Scotland's "Renaissance king" and his, as well as James V's, development of Linlithgow Palace was a statement intended to declare Scotland's place at the table of European powerbrokers.
Indeed, the marriage of Margaret Tudor to James IV was a reversal of the usual situation; where Scotland typically fought tooth and nail for recognition, in this case the Stewarts were the established dynasty and the Tudors were the upstarts, struggling for legitimacy after the chaos of the Wars of the Roses.
Linlithgow Palace was a statement that declared Scotland's place among European powerbrokers.
Linlithgow was no stranger to monarchs and big names. Established by David I, the king responsible for introducing Norman families such as the de Bruces to Scotland in the early 12th century, the location was subsequently used by the invading Edward I and held by the English until after the Battle of Bannockburn in 1314.
It was the birthplace of both James V and his daughter Mary, Queen of Scots. The palace's stately function faded after the Union of Crowns, which saw James VI & I move his royal entourage to London.
The palace boasts spectacular architectural features, though much damage was done during a slighting by Cromwell's forces in winter 1650-51. Foremost among these is perhaps the fountain in the central court. Commissioned by James V, it was restored by stonemasons from 2000-2005. In such ways are ancient and invaluable skills kept alive to the benefit of Scotland's people and heritage.
---
Adventurer's Guide
The Palace lies at the heart of the of the town Linlithgow, 20miles west of Edinburgh.
Just five minutes' walk from the railway station. Parking is available.
The palace is open year-round and is owned by Historic Scotland.
A walk around Linlithgow Loch is worthwhile for the waterfowl and scenery, including great views of the palace across the water.
---
Linlithgow Palace Facts
Linlithgow established by King David I in the early 12th century
Birthplace of Mary, Queen of Scots in 1542
Palace developed by King James IV, and later by James V
Monarchs used palace as a "stopping off" point between Stirling and Edinburgh