The Scots Magazine March 2021 Issue – Out Now!
---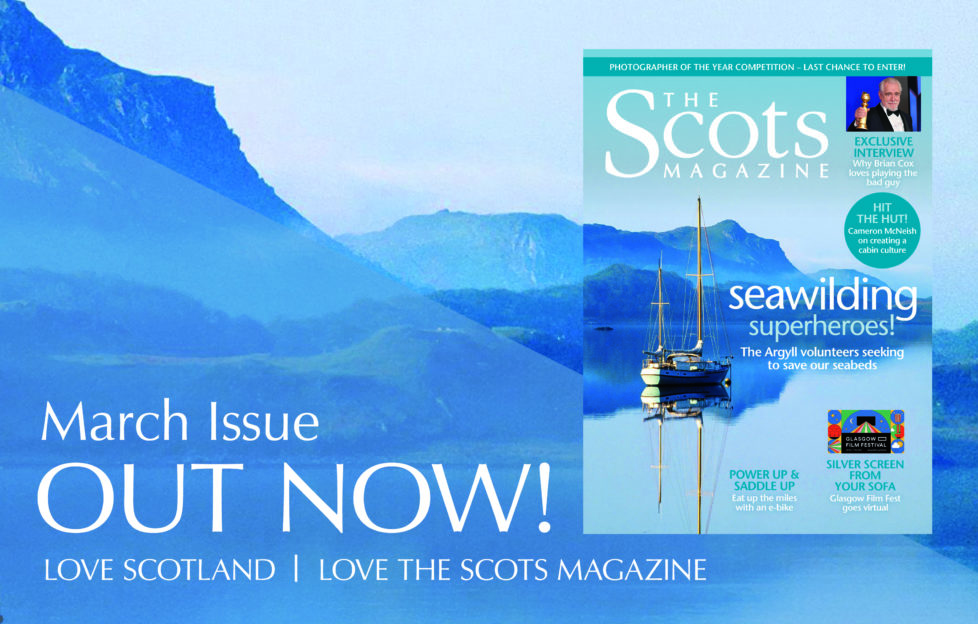 ---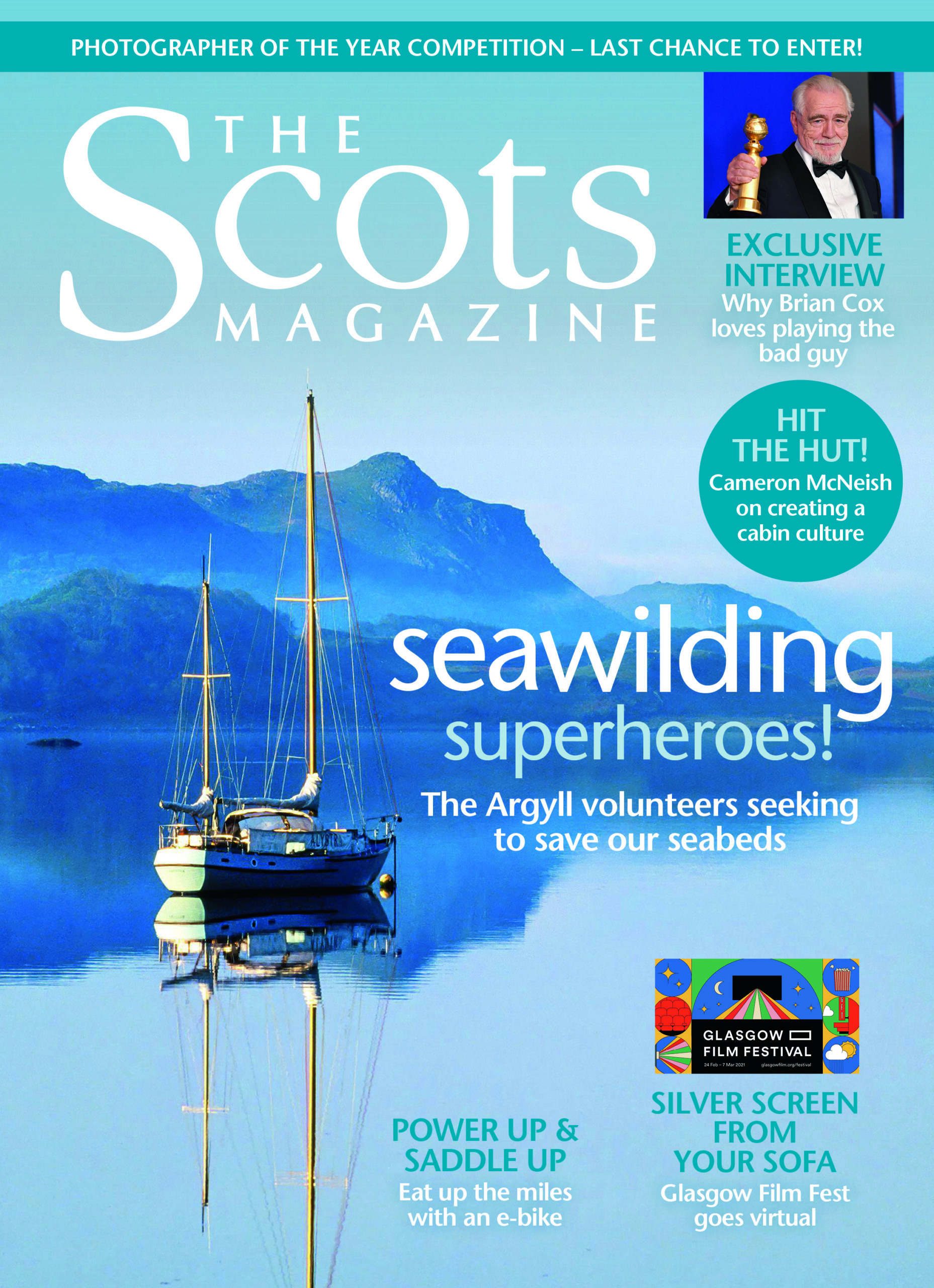 You can find your nearest stockist by entering 
your postcode here.
The latest three issues are also available for single-copy order here
Get it digitally to your smartphone or tablet, too
– just visit the app store, or get a digital subscription.
---
CONTENTS
My Scotland Singer Horse McDonald describes the Scottish places she looks to for inspiration
Jim Crumley witnesses the hierarchy of the skies in action with kestrels and peregrines
Focus On Inverness-shire This month, explore the wonders from lochs to lunch spots
The Great Eight Robert Smail's Printing Works in Innerleithen is a treasure trove, packed with curiosities
Discover the story behind the Calcutta Cup
Of Clay And Wattle, Cameron McNeish explores Scotland's need for rural huts
 A-Z Of Great Scots Isabelle Grant – a teacher, a campaigner for blind rights and a Scot to be celebrated
To Goldblum Author Helen McClory shares her latest writing foray into the genre of psychological thrillers
Wee Blether Award-winning bagpiper Ross Miller discusses the future of traditional Scottish music
Glasgow Film Festival One of Scotland's biggest film festivals is available to watch from home for the first time
Peer behind Scotland's shopfronts with photographs and memories displayed in this new online exhibition
Read our exclusive interview with Brian Cox, acting legend and star of the hit series, Succession 
Carina's Kitchen Your top chef wastes nothing with a batch of fruit scones

The beauty of Bute The West Island Way provides a fascinating geography lesson
Polly Pullar explores the native oyster that could save our seabeds
Sound Of Scotland Stanley Odd are making waves in the world of Scottish hip-hop
A Healing Journey A Hebridean horseback trek brings closure to grief
Explore our events guide for the pick of this month's best entertainment, online and in-person
Fighting For Land Kenny MacAskill discusses the Scottish land reform struggle
Slàinte Mhath A new dram aimed at a less traditional market is shaking up the whisky world
Pedal Power Why e-bikes might be your new favourite exercise
Grab your camera and get snapping to enter our annual Photographer of the Year competition
Scotland's Islands The Hawaii of the north, Tiree is a Scottish paradise
Plus our pick of the best…
The Great Gear Guide, Around Scotland events,
and reviews of the best hotels and restaurants
will keep you right this month.
---
 
Never Miss An Issue

Of The Scots Magazine.
Save an incredible 50% on the shop price when you subscribe!
Or find y

our nearest stockist

here

.